It's a must if you're ever visiting Punta Cana to swim with the dolphins. You can do this in a safe and consistent environment of a pool facility and you can have major fun with the Dolphins without worrying about ocean and weather conditions! . You have come to right place, Dolphin Discovery has the right swim and price for you and your family and friends. Remember, since this program is on land, it requires less time and will get you back to your resort quicker, so you can enjoy the rest of your vacation!

Royal Swim
The Royal Dolphin Swim is the most time in deep water with the dolphins. You will get all the rides you could ever wish for, Toe Push, Dorsal Fin Ride, Belly Ride and plenty of deep water time.
Book Your Punta Cana Dolphin Online Now >>>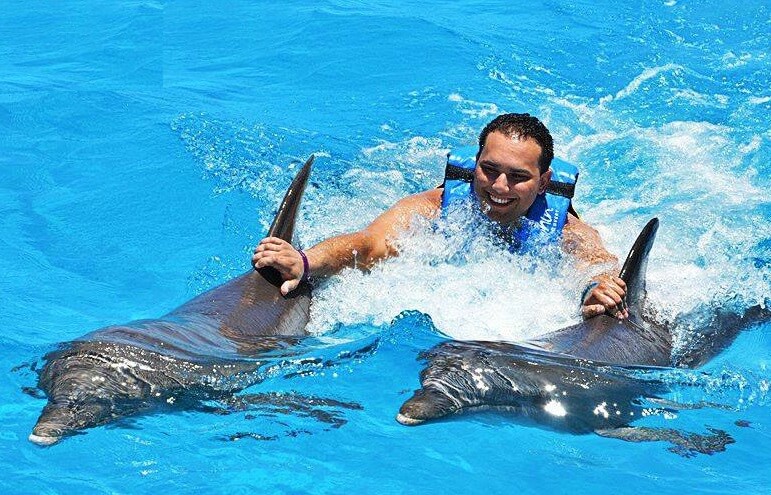 Dolphin Swim Adventure
You will get one Dolphin Ride in the program, usually Belly Ride with the dolphin. The rest of the time is in shallow water where you get to pet, play, hug, kiss the dolphin.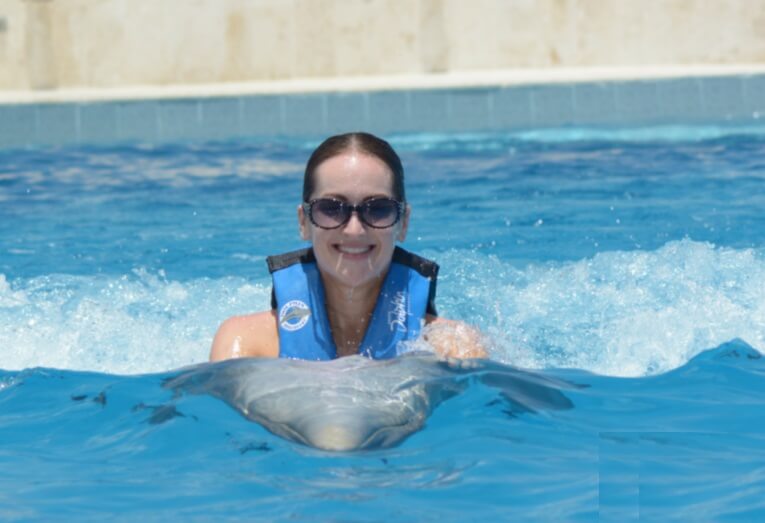 Video of Facility
Dolphin Encounter (Non-Swim)
The Dolphin Encounter is for all ages from 1 years old and up. The program is for non-swimmers and those that just want to experience the dolphins in shallow water, where you get to pet, play, hug, kiss the dolphins. There NO deep water time in this program.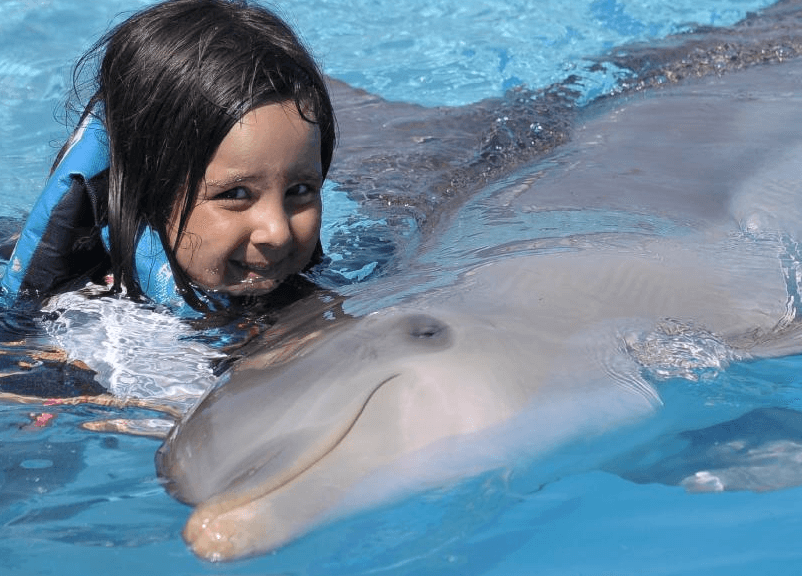 Discounts
Book online early and save 20 – 25%. You need to click into the booking engine to see your discount. This savings could add up if you have many people participating. If you don't see your discount, please call or contact us.
More Photos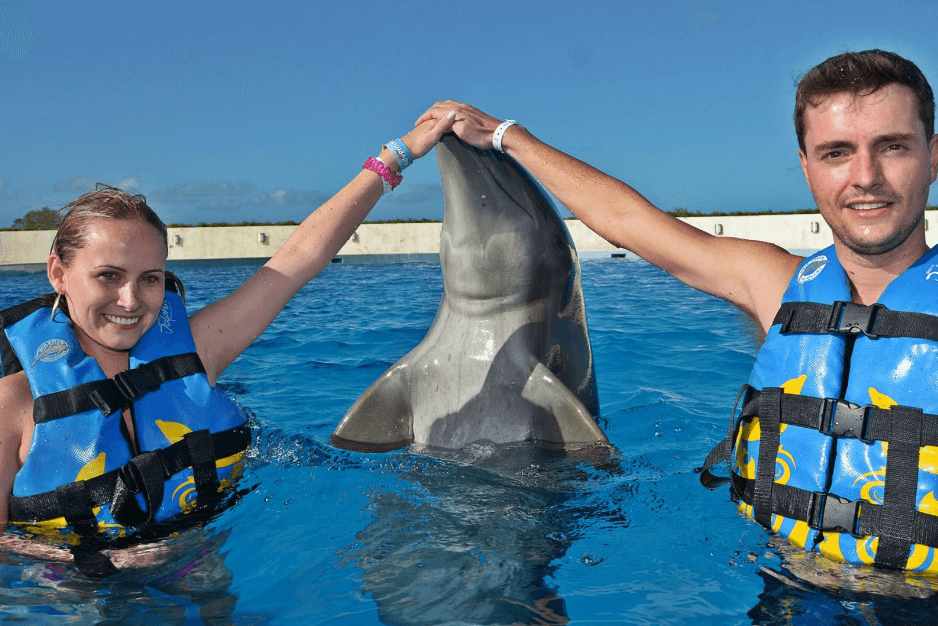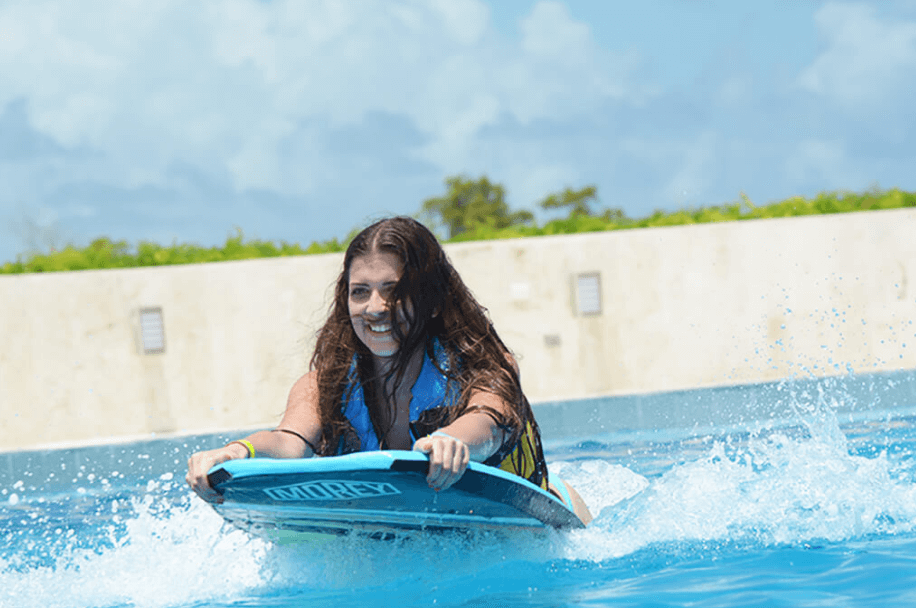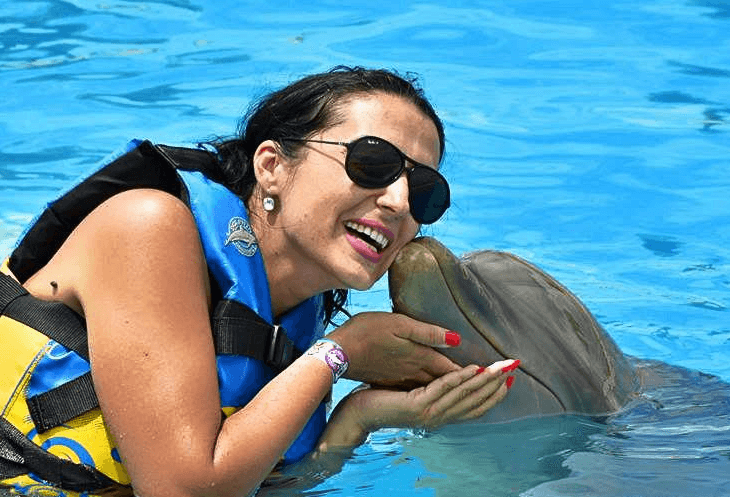 Book Your Punta Cana Dolphin Online Now >>>
We do offer a dolphin program in the Ocean if you prefer. We have the best of both worlds and can meet everyone needs. < Ocean Location Information >