The lush and exotic tropical island nation of St. Kitts is a romantic paradise. St. Kitts' wonderful beaches remain relatively crowd-free, and nature lovers delight in seeing lava formations, tropical forest and lagoons and underwater marvels while snorkeling or diving and, of course, the swim with the dolphin program in St Kitts. Among more than 200 historical sites, former plantation homes now offer elegant accommodations. This is the perfect place for Cruise Passenger and Island Resort Guests to have a true Caribbean get-away.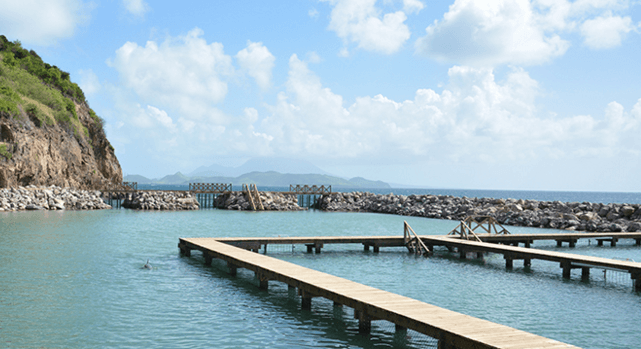 Dolphin Swim and Attractions Video
Cruise Ship
Many guests arriving to St Kitts will be coming from a cruise ship. The dolphin program is perfect for cruise guests because of the proximity of the dolphin facility only 10 minutes away by car and the wonder of the natural feeling of swimming with dolphins in natural sea water. Of course if you are staying on the island we would love to see you too!
[button color="green" link="https://reservation.dolphinworldstore.com/caribbean-locations/saint-kitts-dolphin-programs/"]Book Your St Kitts/Nevis Dolphin Program Online Now >>>[/button]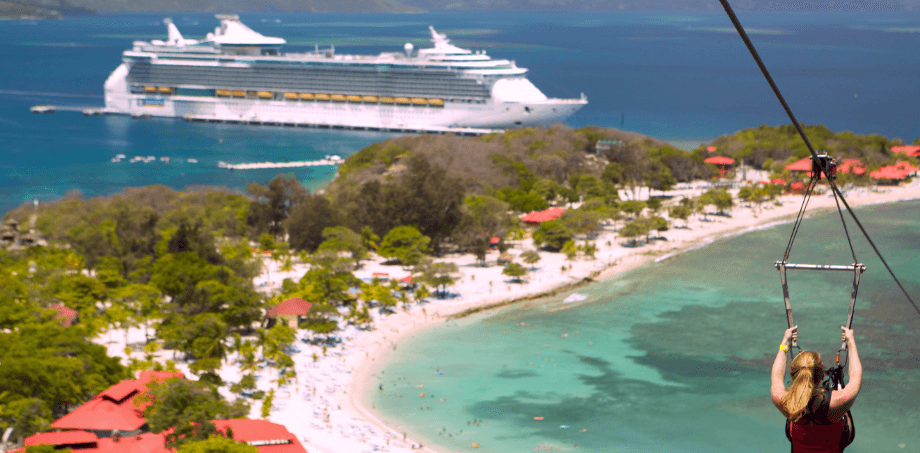 Transportation
The Dolphin Facility in St Kitts is located about 10 minutes from the main cruise port, Port Zante, in the Bird Rock area. The dolphin facility is located in Bird Rock Hotel Beach resort. You can get there by taxi and paying about $10 USD per person.
Map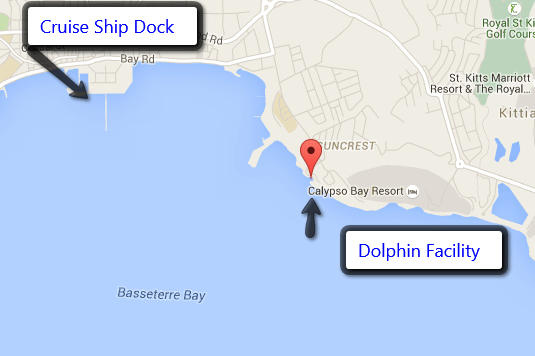 Frequently Asked Questions
How do I get to Dolphin Discovery St. Kitts?
To get to our location you can do this in two ways: By car rental or through a taxi, the estimated time is 7 minutes (3km) from Port Zante and 12 minutes (5 km) from the Marriott Hotel.
Are programs carried out in the sea or a man made pool?
The dolphin programs are conducted in a natural habitat that is located in the sea, watch video above!
If my friends want to go with me without swimming, do they have to pay a special fee as observers?
Your companions can be present while you do your program without any cost. We have a special area for them. The only regulation is that it can not go with cameras, video or cell.
Can I buy photos after my dolphin program?
Yes, photos can be purchased. The photos cost from $60 and up.
What do I bring in St. Kitts?
You need to bring a towel, sunscreen, and protective gear while waiting in the sun.
Is there a safe place where I can leave my stuff?
We have FREE lockers where you can leave your belongings safely and locked for you.