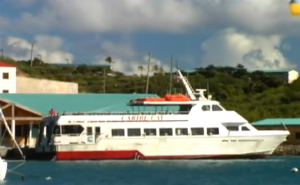 Tortola British Virgin Islands have long been considered a sailing fantasyland because of their tame currents and hundreds of protected, tranquil bays. Consisting of more than 40 spectacular islands, visitors to this area of the globe are provided with ample opportunity to be awed by Mother Nature's beauty.
The U.S. Virgin Islands offer something for everyone. Besides the gorgeous beaches, calypso and reggae rhythms, numerous outdoor activities and 5-star food, the fact that no passport is required make the islands an inviting tropical destination for many Americans.
Take a Lovely Ferry Ride
Many visitors to the islands have a desire to travel between Charlotte Amalie or Red Hook to Tortola, and this is very possible and enjoyable by taking a ferry. Ferry services within the larger islands of the BVI & USVI are efficient, frequent, and fast – which is the perfect way to go island hopping!
Charlotte Amalie Ferry Video

There are quite a few ferry companies (you may find a list here) and deciding which company to go with all boils down to what your personal schedule and plans are. Some ferries only run on certain days of the week so be sure to contact the ferry company you're interested in to see if service will be available on the day(s) you need it.
Another thing to check for is whether the ferry makes a direct route or makes any stops, as you'll need to factor in additional time if no direct route is available. Reservations are generally not required by ferry companies, but again, you'll want to check and make sure.
Red Hook Area & Ferry Video
Swim with Dolphins on Tortola BVI
Tortola offers all kinds of visitors exactly the attractions they desire. For some, doing nothing but lying on warm and pristine white sand while palm trees sway above and warm azure waters lap at their feet is the perfect vacation. For others, hiking through national forests, climbing waterfalls, strolling through botanic gardens and art galleries is the perfect way to spend their days. And to be sure, Tortola offers all of these amazing activities. But perhaps the most exciting must-do activity in Tortola is to swim with the dolphins.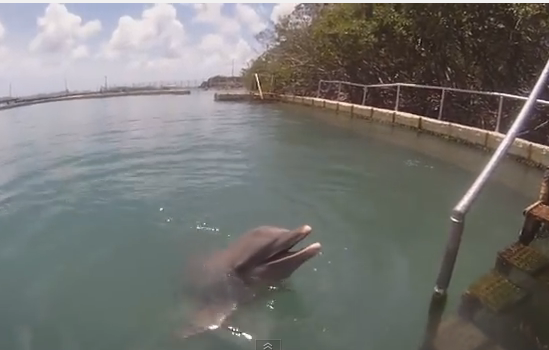 Dolphin Discovery is, in itself, a destination you won't forget. Located inside Prospect Reef Port, it is surrounded by lush, green mountains, virgin beaches and pristine waters, and is the perfect natural habitat in which to swim with dolphins.
The certified trainers will share their knowledge of and love for dolphins. You'll get a chance to interact with these playful mammals in one of many swim programs. Get a kiss and a hug, watch them dance and splash around, and of course be dazzled by the many tricks they have learned.
Your time at all natural Dolphin facility on beautiful Tortola Island will be filled with magical moments you won't soon forget.
Book Your St Thomas to Tortola Dolphin Program Now >>>