Many people are fascinated by dolphins because their intelligence, agility, and friendliness captured anyone heart at an early age. They are such marvelous creatures. You have watched them numerous times on television, but rarely in one's life can you have an opportunity to swim with dolphins Miami.
You can arranged the Dolphin Swim through Dolphin World website, who will make everything easy and convenient. Dolphin World books dolphin swims and dolphin encounter vacation packages in several locations all over the world. You may want to chose Miami because it is easy to get to and has a perfect dolphin swim adventure for most ages.
Video of Dolphin Swim in Miami
Swim with Dolphins Miami
You will arrived at dolphin facility in Key Biscayne Miami and your dolphin adventure will be held in the Dolphin Harbor building, which is a state of the art facility that cares for the dolphins and provides some of the best dolphin interactions in Florida.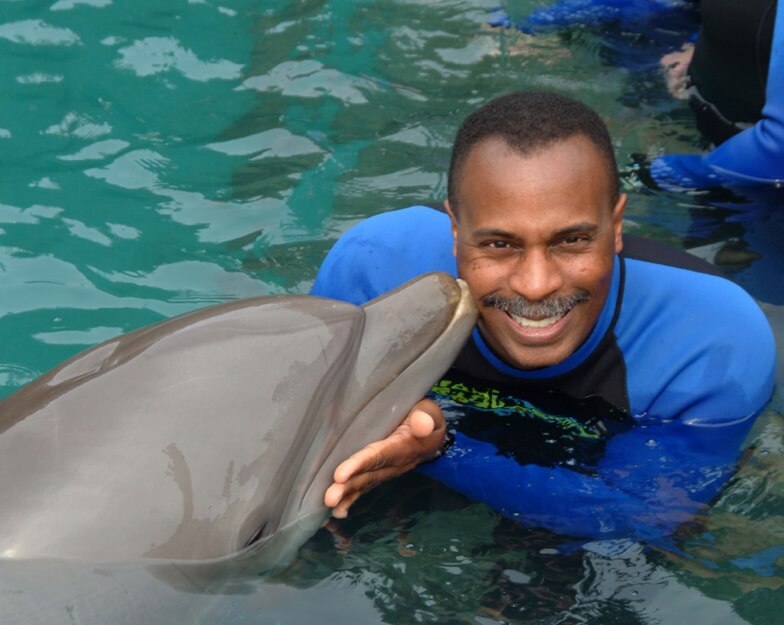 The Dolphin Swim is 30 minutes in the water with the dolphins where you get to pet the dolphin, hold the dolphin, play with the dolphin and the best part is getting that ride from one of the pool to the other, a chance to swim with them.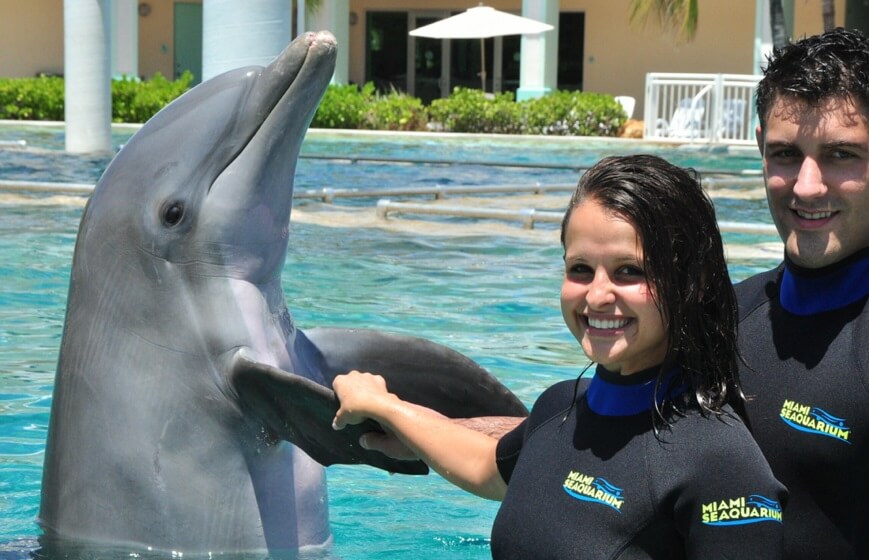 Dorsal Fin Ride
The highlight of the Dolphin Adventure / Odyssey is the dorsal-fin ride. If you are over 52 inches tall, you have the opportunity to get into the deep water with a dolphin and go for a ride! What else could possibly compare? You feel so special being able to bond with these precious mammals and play with them in the water. There's nothing else like it. As you hold on tightly to the dolphin's dorsal-fin, he pulls you for an exhilarating ride around the pool that is simply magical. I smile just thinking about it.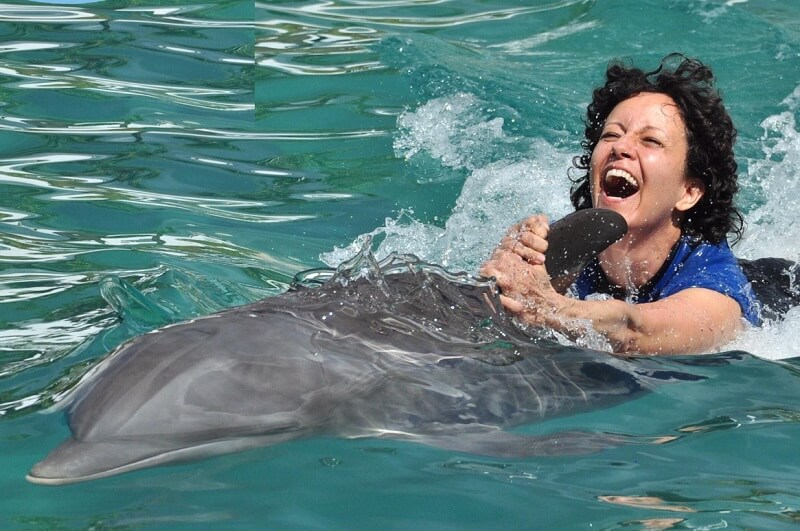 Shows are Included with Dolphin Ticket
There are the dolphin shows, sea lion show and marine park tours, with Manatees, Sharks, Penguins, Alligators and other marine life. This is great opportunity to understand and see other marine life in action. So why wait and join others that have a had a great time swimming with dolphins in Miami. Check out some reviews on these programs.
Book Early because space is limited!!
[button color="blue" link="https://reservation.dolphinworldstore.com/product/miami-south-florida-dolphin-programs/"]Book Your Miami Dolphin Swim Program Online Now >>>[/button]