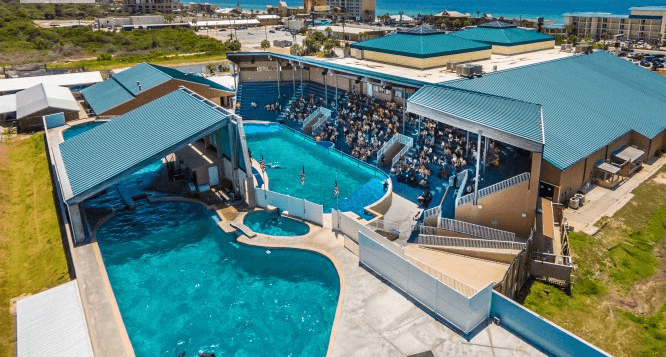 Panama City Beach, Florida; a destination with over 27 miles of unparalleled beauty that runs along the Gulf of Mexico. There are so many wonderful attractions in the area but our personal recommendation is to check out the family-friendly Gulf World in Panama City Beach where you can swim with the dolphins, dolphin encounter (non-swim) and exciting marine animal shows.
Video of Panama City Beach Facility
Map of the Area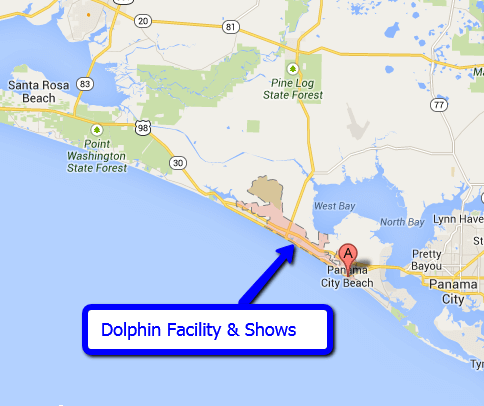 The Dolphin Park is on Front Beach Road and east of Route 79. Once we send your ticket and written directions by email or text, you can not get lost.
Distances By Car or Taxi
Pensacola to Facility –  2 hours
Navarre Beach to Facility – 1 1/2 hours
Ft Walton Beach to Facility – 1 hour & 20 minutes
Local Place to Stay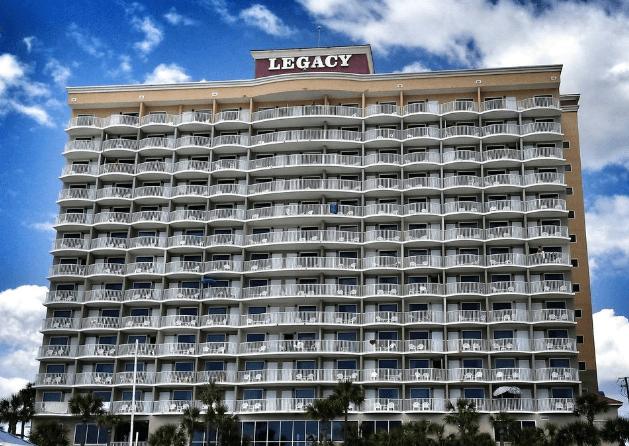 Legacy by the Sea is a beachfront resort located a half-mile from Dolphin Facility in Panama City Beach, easy walking or driving distance. This hotel has a private beach access, an outdoor pool, and complimentary continental breakfast is offered each morning. All the rooms are One-bedroom suites featuring a full kitchen with oceanfront balcony. < More...>
Guestrooms
One-bedroom suites at Legacy by the Sea feature full kitchens, oceanfront balconies, and cable TV with HBO.
Frequently Asked Questions – FAQ
How much is Parking?
Parking is FREE and plenty of spaces for you.
What days are you closed?
The dolphin facility is closed on Thanksgiving and Christmas day.
Besides my Dolphin Program, what other activities can I expect within the park?
Your Dolphin program includes a day pass to our animal presentations featuring Dolphins, Sea Lions, Tropical Birds, Furry Friends and Reptiles. Also, Underwater Scuba demonstration and a Shark and Sea Turtle feeding session. Other exhibits showcasing sharks, alligators, penguins, sea turtles, flamingos, and Inside & Outside Tropical Gardens. You also get access to our Stingray Bay area. Guests can touch all day after rinsing hands.
How long can you expect to stay at the park?
Your expected stay at the Park will be 3-4 hours to see all the shows and exhibits
What Kind of Activities and Shows are in the park?
There are all kinds of different activities within the park.  < Read More… >