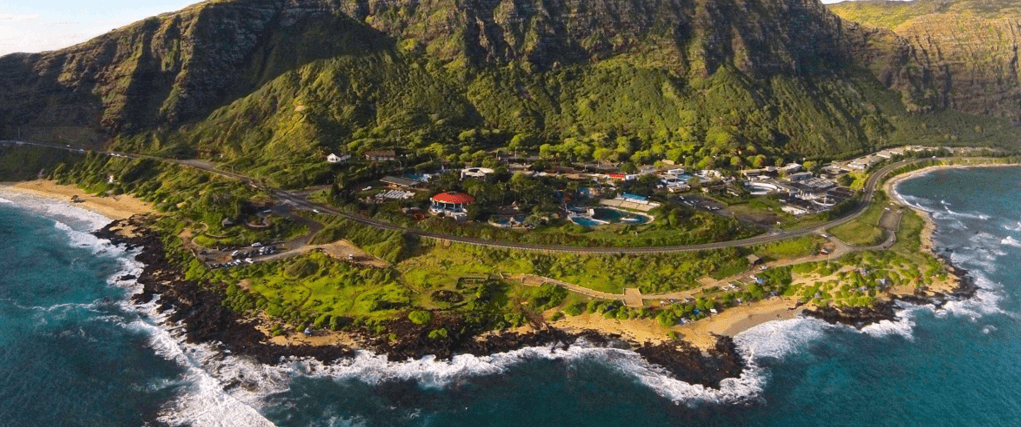 Sea Life Park is a well maintained and a beautiful attraction! Although it is on the smaller side, it would be a perfect fit for families with young children and for those who don't want to walk their legs off as in some marine parks! You will not leave there exhausted. You can experience dolphin interactions or sea lion encounter and other activities and get ready to have so much fun! The staff is very friendly! The FREE shuttle from Waikiki Hotels should seal the deal for you. The FREE transportation can save you the costly drive by taxi.
Video of Your Day at the Park
Map and Location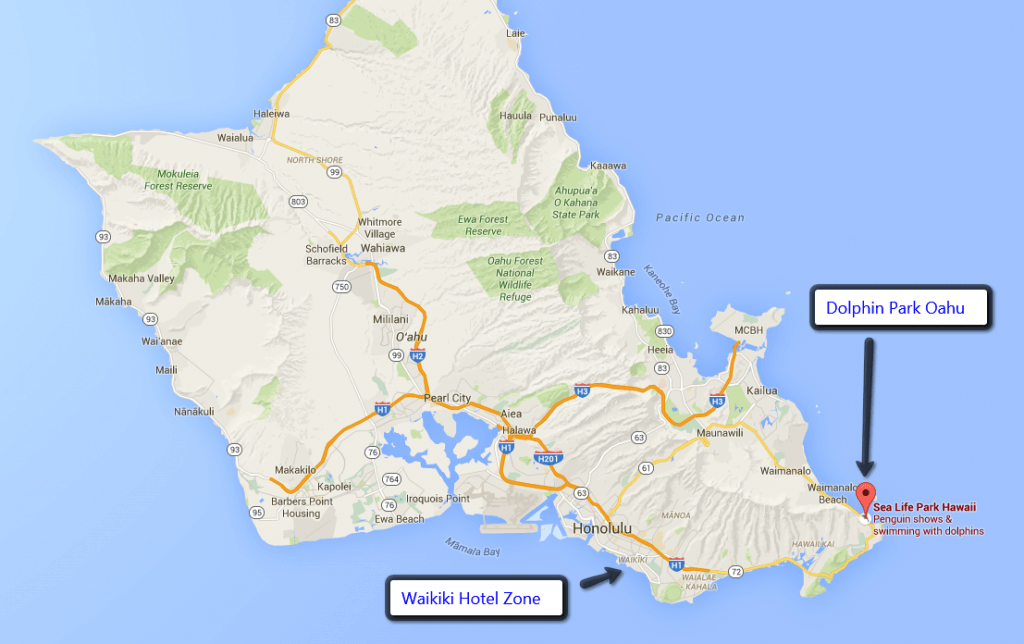 Distance to Park By Car
Waikiki Beach Hotel Zone – 35 minutes
Honolulu Airport – 45 minutes
Honolulu Cruise Port – 45 minutes
Disney Aulani Resort – 1 hour
Turtle Bay Resort – 1 1/2 hour
Other Activities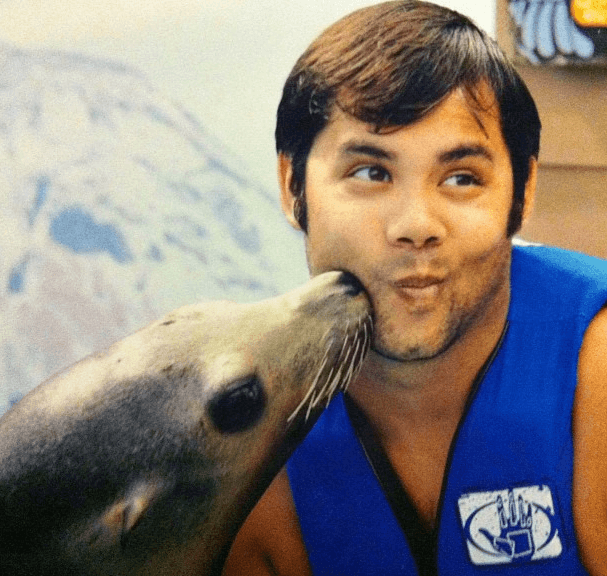 Besides the Dolphin Interactions, don't forget the Sea Lions, Sea Trek and Ray Interactions program. To Get more details, please click the links….
Transportation
Bus Round Trip Transportation is FREE for all guest staying in the Waikiki Hotel Zone area. Some things to know..
When you make your reservation, just tell us the hotel name.
The Bus picks up is at certain hotels within Waikiki so you may have to walk about 5 – 10 minutes to bus pick up point.
Bus Pick up is usually 8 – 9am and again 11am – 12pm, depending on your animal interaction time.
Bus Drop Off is usually 2 – 3pm and again 5 – 6pm.
You will be given exact pick up time on your confirmation from us.
Cruise Ship Guests
You will need to take a Taxi from the Cruise Port to the Ala Mona Hotel, about a 10 – 15 minute taxi ride if you want to use the FREE transportation. If not, then you can take a taxi or your own vehicle to the park.
Frequently Asked Questions (FAQ)
What to Bring for your Animal Interaction? 
You will need to bring a towel and swimming suit. You can Rent a Lockers for $3. Changing room and hot showers are available.
Wheelchairs & Electric Scooters:
Wheelchairs can be rented for $5 per day. Guests are allowed to enter the park with their own wheelchair or electric scooter.
Strollers:
Single strollers can be rented for $5 per day.
Proper Guest Conduct and Dress:
Sea Life Park Hawaii is a family park, and as such does not permit any overtly offensive behavior, language, or clothing. This includes, but is not limited to, profanity, clothing with hateful messages, pornography, vulgarity, illegal acts, and/or divisive political messages. NO jewelry allowed during any animal interaction.!
Credit Cards/Banking Machines and Traveler's Checks:
ATM Banking Machines are located at the Main Entrance. Major Credit Cards are now accepted at all food outlets, for admission, in our Gift Shops and at Reservations. Traveler's Checks can also be cashed in throughout the park.
Can Personal Photos be Taken?
Guests are welcome to take pictures of themselves, their friends and family, their group, and the scenery in general, for their own personal use.  However, NO cameras of any kind (including cell phones) are allowed in conjunction with any animal interactive activity, because such items pose a safety hazard.   In addition, no one is permitted to take photographs of others who object, or which violate another's privacy, rights to publicity, or which are harassing, stalking, or threatening.  Image taking or recording of other peoples children is strictly prohibited, under all circumstances, as is any image taking in bathrooms and changing rooms; violators may be held for law enforcement.
Can I purchase Photos of My Animal Interaction?
Yes ,the cost is the following…
$18 = 1 5X7 photo
$55 = CD of all the photos during your animal session
Are there places to eat within the Park?
The Park has a wide assortment of foods and beverages available, including bottled water.
How much is all day parking?
You would pay $5 per car.