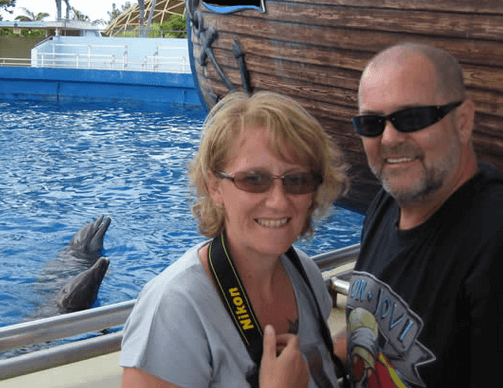 Here is what Dolphin World website is all about
Your Once Stop website for most Swimming with Dolphins programs in Florida, Hawaii, Mexico, and the Caribbean. If you type "swimming with dolphins" in the search engines and get a facility in the Florida Keys as the top listing but you are going to the Panhandle Florida, the search engine did not help you. Dolphin World is the right place for doing all your research.
Have more questions? Either call our Toll Free Number, 800-667-5524, chat with us online, or sign up with our contact page << Click NOW ! We have been in business for almost 20 years and can recommend the best dolphin program for you, family and friends.
We have the 100% Guarantee policy. If you make an online reservation and we don't have space for you, we give your money back, no questions asked.
Our Story
Dolphin World was started in 1995 in Fort Lauderdale FL. The company was started with the premise to provide the finest Dolphin Swim program with Transportation. The company originally provided Tickets and Transportation to the Key Largo Area Dolphin program. The company had immediate success by providing the customers great customer service and easy transactions via the internet. The company continues with a stable company presence, finding reliable suppliers, and keeping customers happy and satisfied.
The Company plans to keep its presence in Fort Lauderdale, where it is centrally located for all the Dolphin programs in Florida, Orlando, Miami and the Florida Keys. Florida is still the number one destination in the world and Dolphin World has the perfect niche of providing tickets and transportation in Florida. Outside of Florida, Fort Lauderdale is still a perfect place to manage the other popular Dolphin program destinations, like, Mexico, Dominican Republic, Bahamas, Jamaica, and Tortola. The only location that is far away for the company is the Oahu Hawaii location. We are glad to have Hawaii due to the growing segment of West Coast Dolphin enthusiasts. The Dolphin World brand continues to grow on the internet.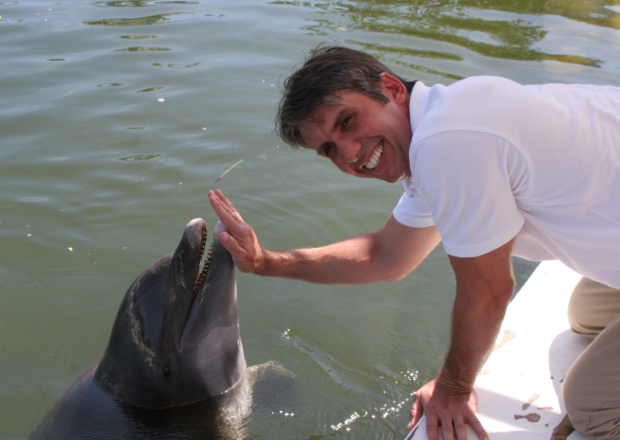 Dolphin Facilities
Dolphin World only works with the best suppliers of Dolphin programs. All locations meet local government regulations and have met the Dolphin World standard of cleanliness, safety, and animal care. Dolphin World is growing and looking for new locations and suppliers. Potential new areas for growth are the Polynesian Islands, Central America, and Northern Africa.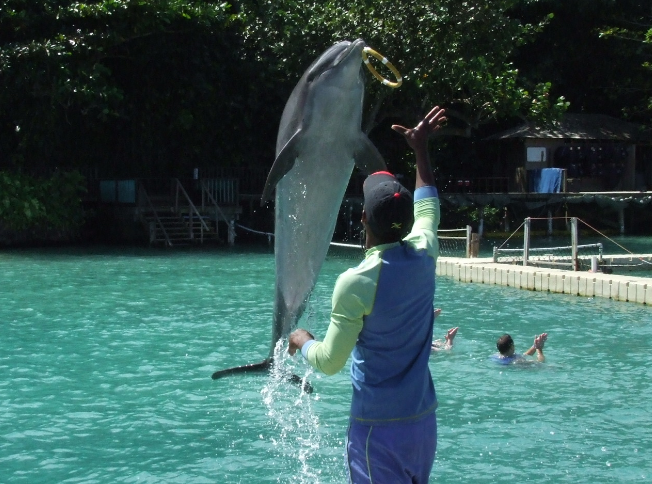 Conservation
Dolphin World believes there is a balance of the preservation and protection of marine life and human care of dolphins. Our mission is to utilize interactive education, support wild dolphin stranding, to inspire visitors to value and respect marine mammals and their environment, and utilize and train guests the value of human care of dolphins.
Dolphin World was started as to provide a window to the ocean for many guests from around the world . We know the dolphins in Human Care are the cause and the positive reaction to protect the wild dolphins in the Ocean. We continues to serve as a link between the public and the marine world, promoting awareness of our fragile marine and coastal environments and inspiring a commitment to protection of these precious resources. We Support the following Organizations, The Ocean Project, Georgia Aquarium Conservation Field Station, and Florida Fish and Wildlife, .
 Charity
Dolphin World is actively supporting some worthy causes. These have included the Make-A-Wish Foundation, Four Kids of South Florida, and Samaritan Purse.
Donations
Cancer has affected most families and we have a special place in our hearts for anyone with cancer. We will give anyone with Stage 3 or 4 cancer a Free Dolphin Encounter program in any of our locations. We hope this brings some joy and happiness to anyone who is fighting this major disease. To find out what it will take to get this Free Dolphin Encounter, please click this link.
Company
Over 30,000 customers have been served by Dolphin World, meeting all types of needs, from Couples, Families, and Large Groups, the Dolphin World Dolphin programs helps customers realize their dreams. Nothing is better than all the positive comments we get monthly. This inspires us to continue our quest to provide the best Dolphin programs possible.
As a Christian based company, we are here to serve you. As we know, no company is perfect but we strive to perform better everyday and to Bless all those who purchase one of our Dolphin programs. We look forward to many years of more business.