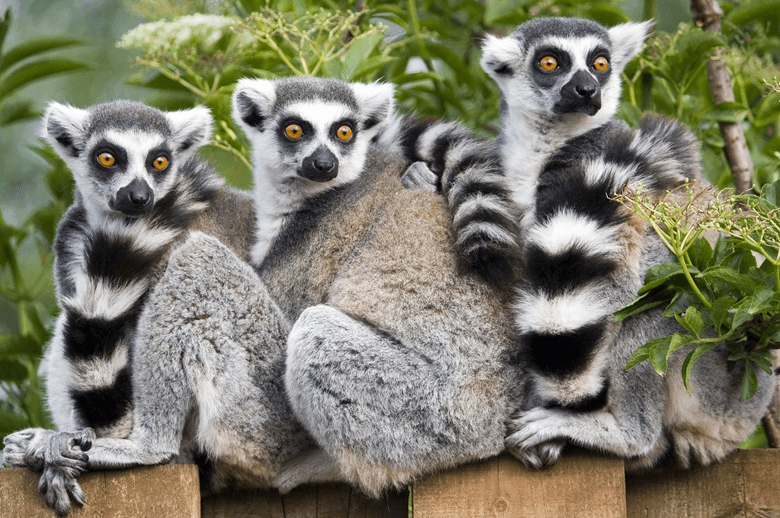 Dolphin World has partnered with Jungle Island Miami for many years now because they offer visitors a chance to glimpse land animals that we don't have in the marine park. Imagine getting up close to lemurs, monkeys, and tigers. Well, you can at Jungle Island.
If you don't know much about Jungle Island, read on to find out more! After learning about the park, you'll want to include one of their programs on your next visit to Miami, especially the Lemur Experience.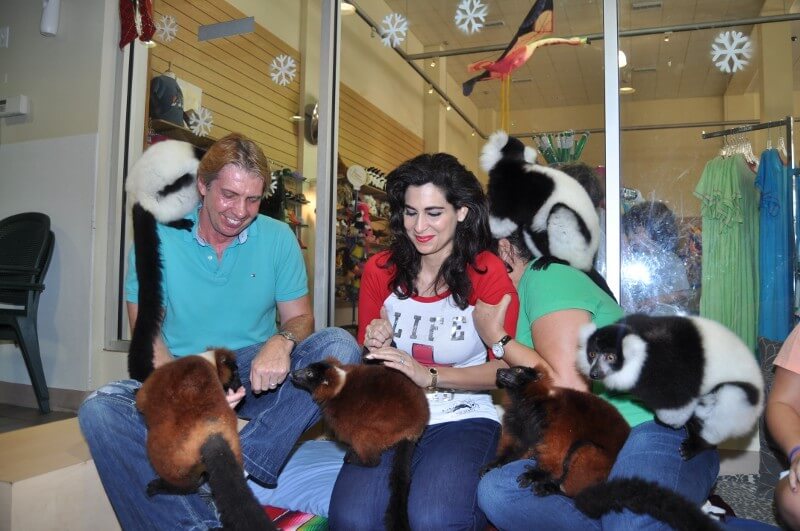 Jungle Island – A South Florida Landmark Attraction
Jungle Island, a favorite South Florida landmark, is an intimate zoological park located in the heart of Miami, between downtown Miami and South Beach.   Building upon a rich tradition that began in 1936, Jungle Island is home to some of the world's rarest and most exotic animals.  You can enjoy engaging animal shows and informative exhibits while strolling by streams and waterfalls under a lush canopy of tropical trees.  Also, you can choose to participate in hands-on interactions with fascinating animals or go on guided behind-the-scenes Lemur tours.  Jungle Island enriches the lives of park visitors through immersive, real-life jungle experiences centered on adventure, animals, discovery and play.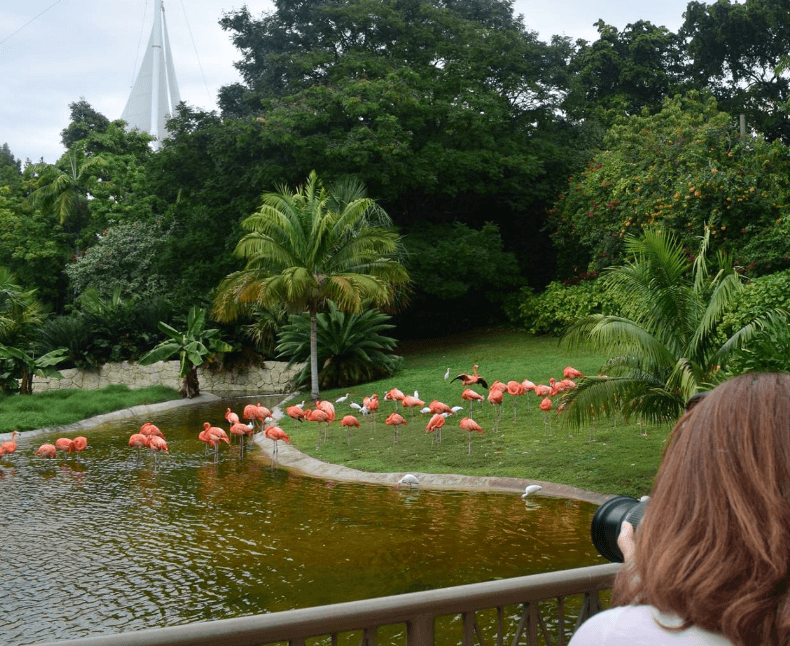 Lemur Up-Close Description
Play with lovable, rambunctious lemurs during this hands-on experience! Aside from a trip to Madagascar, the Lemur nursery at Jungle Island is one of a very few places on earth where guests can personally interact with these extremely rare and endangered mammals. Learn fun-facts and feed them their favorite juicy treat – grapes. Guests visit in small groups, so everyone gets to participate. Children must be 6 years of age or older. Guests under age 16 must be accompanied by an adult.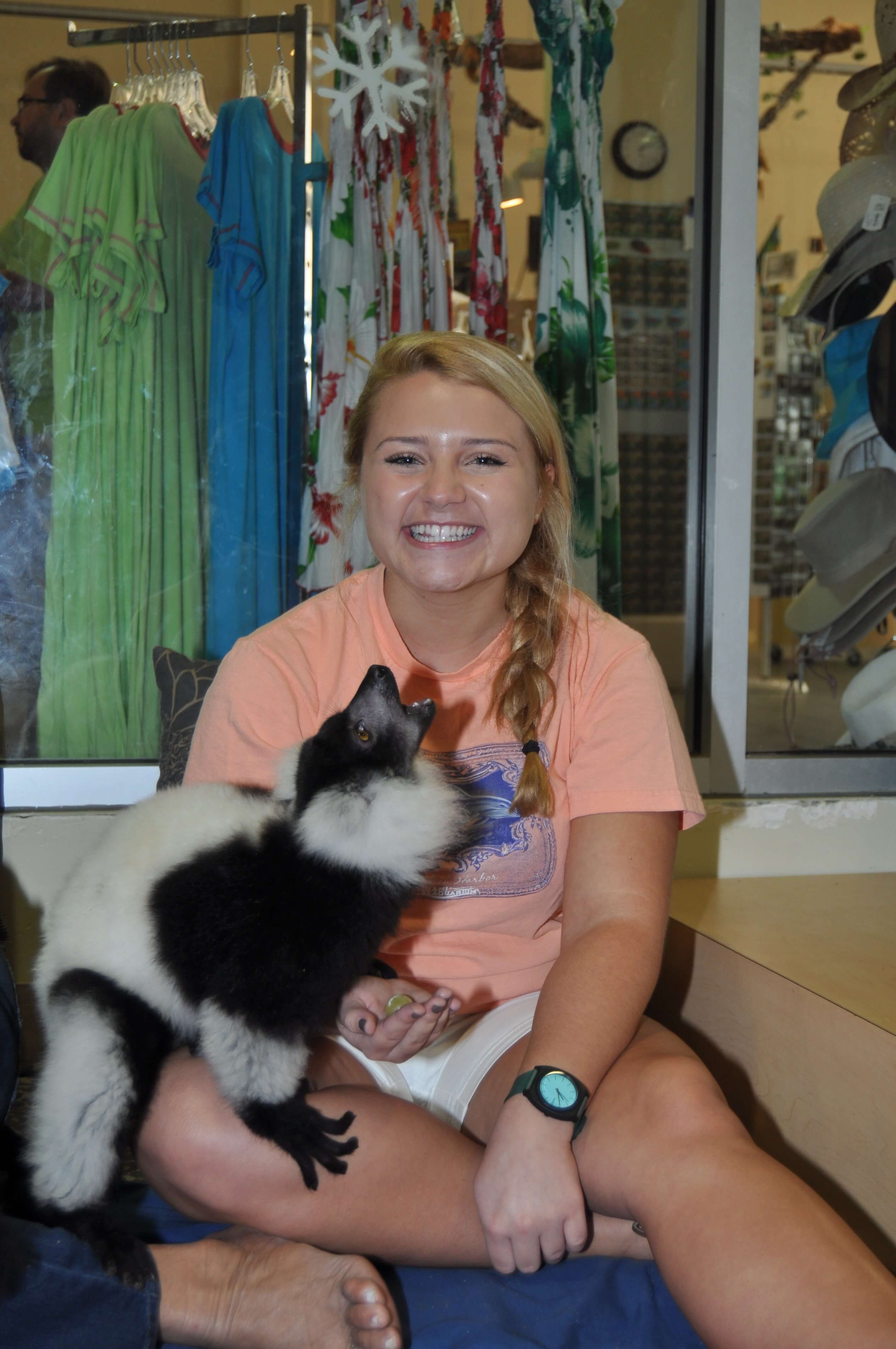 Jungle Island Park Admission
With your Lemur Experience, you also get to enjoy access to Jungle Island, which includes a fun-filled day exploring the park's unique shows and animal exhibits. Take part in memorable experiences including a visit down under with the Australian red kangaroos, feeding animals at the petting farm and an exclusive encounter with a surprise critter. Come see the parrots, lions, orangutans, alligators and many more animals, along with spectacular shows! Includes access to Parrot Cove, Miami's only private, swimmable beach, so bring your bathing suit!
Finally, you can swim with the dolphins and add this wonderful Lemur tour to your day as well – a combination that will be a big hit with your family and friends. Miami's wonderful beaches and fun animal attractions help make South Florida one of the best destinations for a vacation.
Your Jungle Island Experience and Feed Back
We would love to hear from you and what you did at Jungle Island. In fact we are so interested in hearing what you have to say that we will entice you to comment, the first 5 comments will receive a $5 Amazon Gift Card by email. The only thing we ask that you comment has something to do about Jungle Island and your stay there or the nearby area.