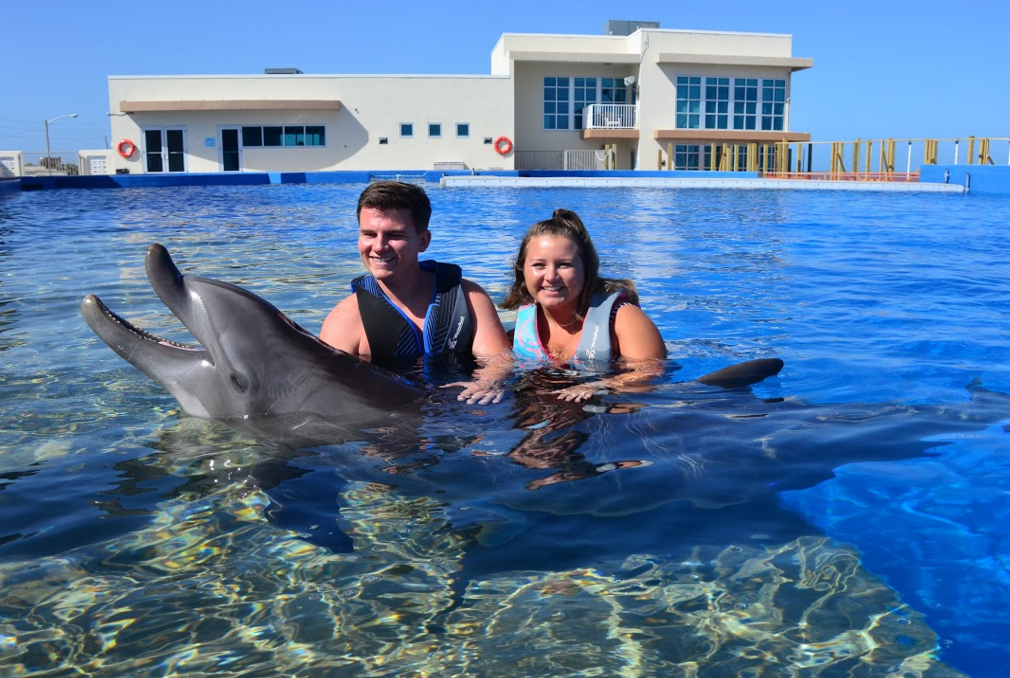 St. Augustine, Florida is a place like no other. The oldest city in the nation, St. Augustine offers visitors a quaintness and charm that will delight people of all ages. Spend the day strolling old brick streets lined with historic buildings, take a horse drawn carriage ride, enjoy numerous boutiques, galleries and bustling restaurants, or spend your days looking for seashells on one of many pristine beaches.
There are many things to do and see in St. Augustine but perhaps the most thrilling activity is a visit to Marineland Dolphin Adventure Park and go swimming with dolphins St Augustine beach.
A Video Tour of Marineland Dolphin Adventure, St. Augustine, FL.
A Magical Dolphin Swim or Encounter
No matter if you're a child or a child at heart, you'll find a dolphin swim program that makes you remember magic is real. Put your snorkel mask on and get in the water for a memorable experience. You'll have the opportunity to swim and snorkel near the dolphins in shallow and deep water, and also out in deeper water where you can see these breathtaking animals twirling below you.
For those of you with an artistic side, you'll no doubt be delighted with the Dolphin Designs program. You'll be able to choose up to 3 colors for the dolphins to paint on a canvas which you'll hold over the water. Talk about fine art! Once your painting is finished, you'll have the opportunity to get into the water and interact with the dolphins up close and personal.
Maybe you'll want to feed the dolphins? Well you can in the touch and feed program, an exhilarating experience the whole family will enjoy.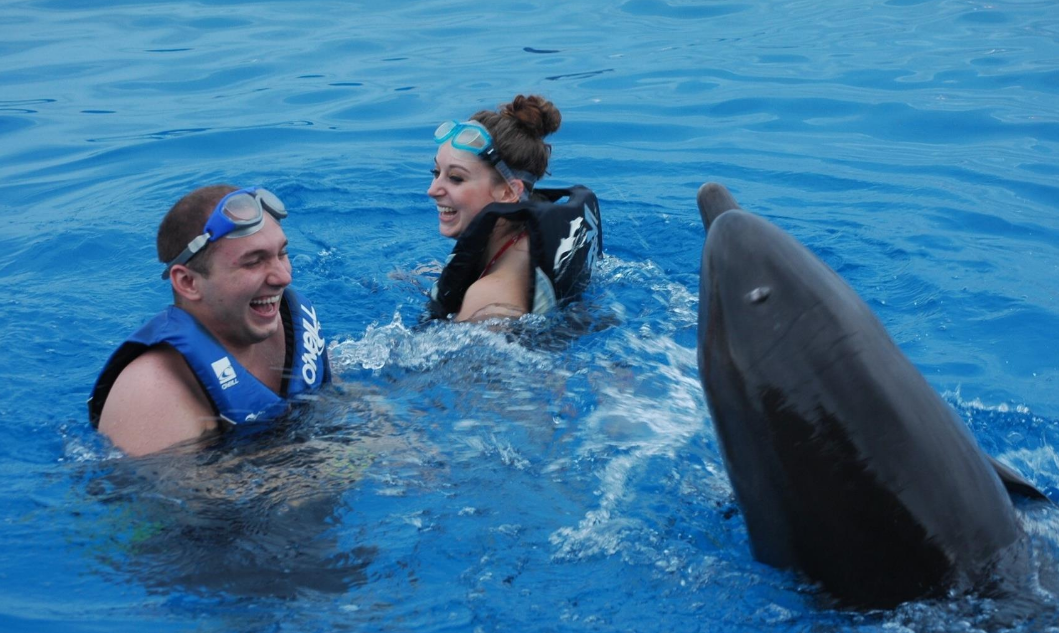 Trainer for a Day
Admit it, you've thought that training dolphins must be one of the coolest jobs in the world. Now is your chance to find out as you spend the day assisting Marineland's trainers. You'll spend the day preparing meals, feeding the dolphins, and taking part in the many wonderful behavioral programs at the park. At the end of the day you'll be given a CD of photos from your day on the job. Not that you'll need photos to remind you of the amazing time you had.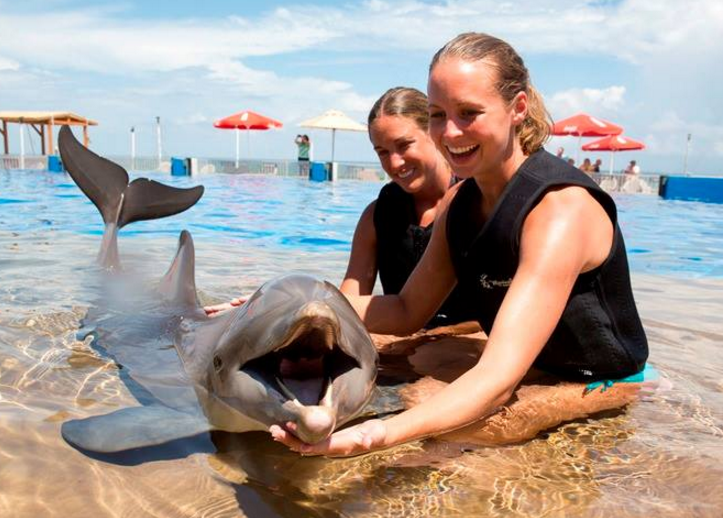 Take a Thrilling EcoTour!
How would you like to Kayak in and around some of the most stunning scenery in Florida? The Ripple Effect EcoTours will get you out on the water where you will learn about the various ecosystems in this part of Florida and the conservation efforts employed to keep them healthy and pristine.
Kayak around Faver-Dykes State Park, The Princess Place Preserve, and the Pellicer Creek Aquatic Preserve, a biologically rich area that has been described as "the cornerstone behind the nomination of the Matanzas River as the 25th National Estuarine Research Reserve of the United States".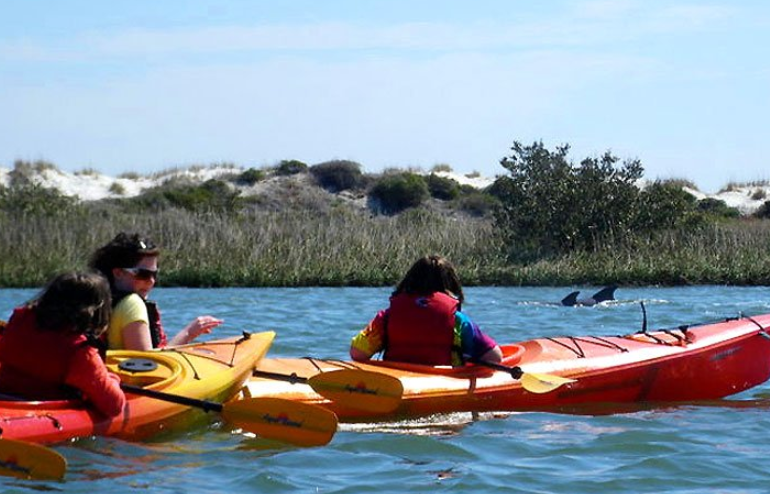 Happy Birthday to YOU!
Is your child celebrating a birthday soon? Why not give them a day they'll remember for a long, long time. With its gorgeous ocean views and playful dolphins always looking to make new friends, Marineland offers a birthday program complete with dolphin interactions, educational programs and a photo keepsake.
If you're headed to St. Augustine, Florida and looking for an adventure of a lifetime, you'll want to spend the day (or several) at Marineland Dolphin Adventure Park.
Book Your St Augustine Beach Dolphin Program Here >>