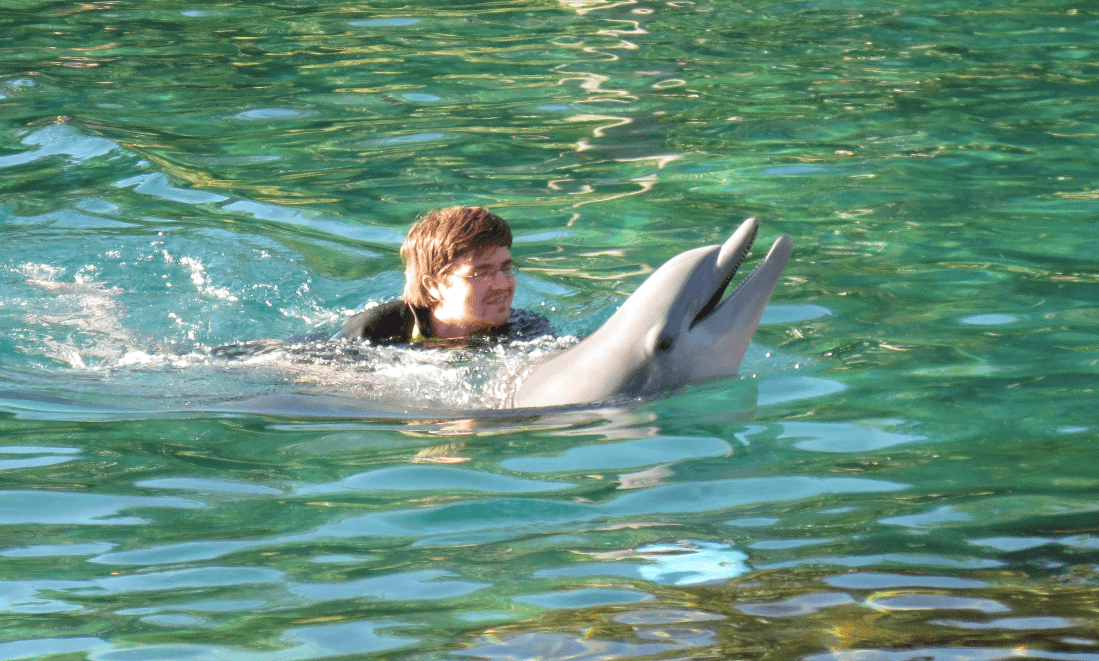 Orlando, Florida is one of the top tourist destinations in the world. When you think of Orlando, you typically think of theme parks. After all, this is home to some of the greatest amusement parks like Epcot, Universal Studios, Aquatica Orlando, Disney's Magic Kingdom and Legoland.
But all of these theme parks are based on make believe, on things and adventure that aren't real. If you're looking for a real adventure – head to Discovery Cove, where you can swim with the dolphins in Orlando. Talk about magic!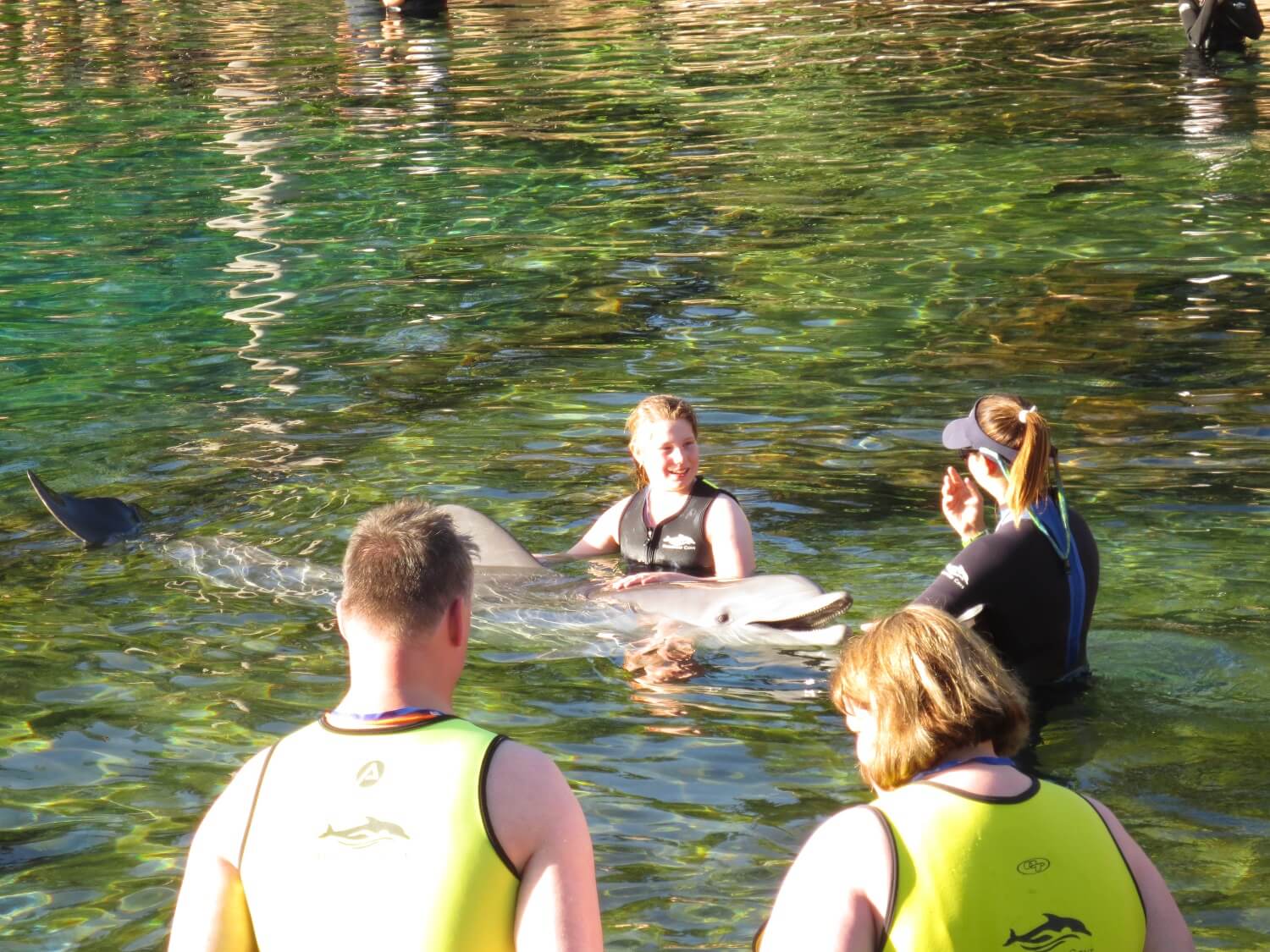 Live a Dream and Swim with Dolphins
Dolphin Cove offers visitors a variety of programs that allow them to get up-close-and-personal with these amazing creatures. One of the most popular programs is the Dolphin Swim Experience.
This is an awesome one-on-one encounter that you will never forget. You'll first learn all about dolphins – how they behave and communicate in the wild. Then you'll wade into the beautiful dolphin lagoon where you'll meet your new friend, the highly-intelligent and playful bottlenose dolphin.
After your initial meet-n-greet where you'll be able to hug and kiss your new friend, your 30-minute interactive adventure will really take off when you experience a dorsal fin ride. Hold on tight as your friend pulls you around the deeper end of the lagoon. You'll feel like you're flying!
For very young children or those guests who are not strong swimmers, there are also dolphin encounters that take place entirely in shallow water. No matter which Discovery Cover dolphin program you choose, you're sure to make memories that will last a lifetime!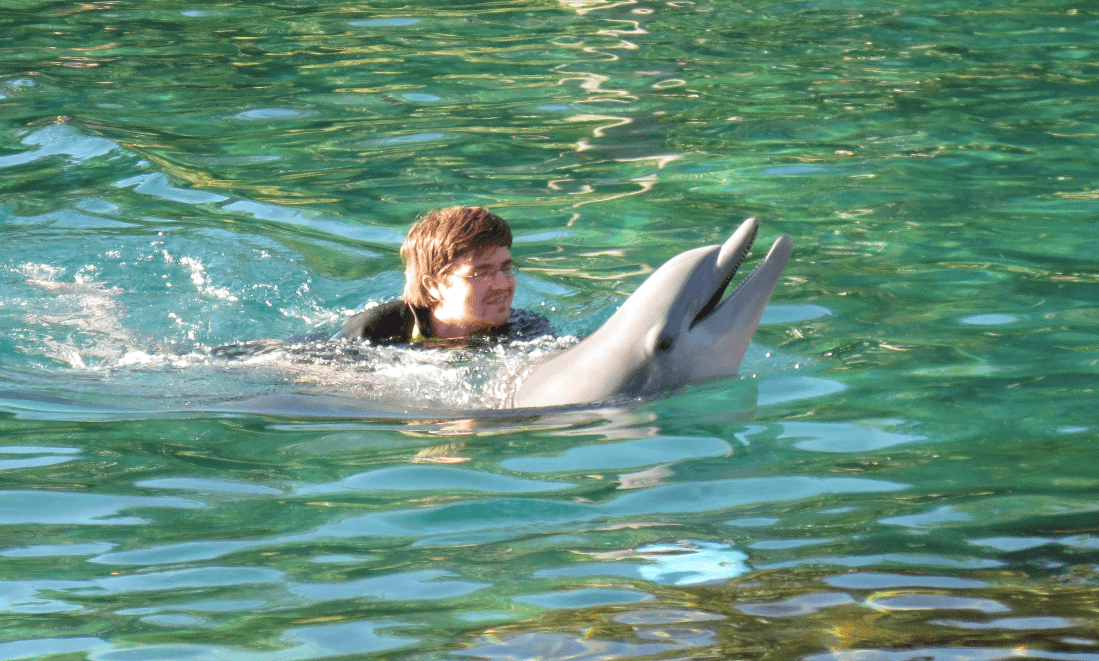 Play Well – Eat Well
Of course, at some point during your day, you're going to notice that all of this adventure has made you and your group very hungry. But not to worry because a day at Discovery Cove Orlando includes delicious meals, snacks and beverages.
Depending on when you arrive, you'll have the opportunity to grab a hearty breakfast of freshly prepared pastries and muffins, fresh fruit, juices, coffee and more. You'll also notice that throughout the park, snack stations have been positioned so when you need a bit of energy, you can grab something on the go.
Lunch is served daily between the hours of 11am and 3pm and offers delicious entrees such as:
·         Bacon Beach Burger
·         Sweet Hawaiian Chicken Served over a bed of fried rice
·         BBQ Pulled Pork Sandwich Served with French Fries and Corn Cobbette
·         Seaside Club Sandwich Ham, Turkey, Cheese, Lettuce, Tomato, and Onion on baked bread
·         Chicken Tenders Served with choice of French Fries or Corn Cobbette
·         Island hot Dog Served with French Fries
·         Home Made Macaroni & Cheese
And make sure to save room for desert because you'll be tempted by chocolate chip cake, cherry cheesecake, carrot cake and assorted pastries. It's okay, live a little. You're on vacation AND you're burning a lot of calories on this adventure.
Also, if anyone in your group has special dietary needs and requires vegan, gluten free or dairy free menus, they are available upon request.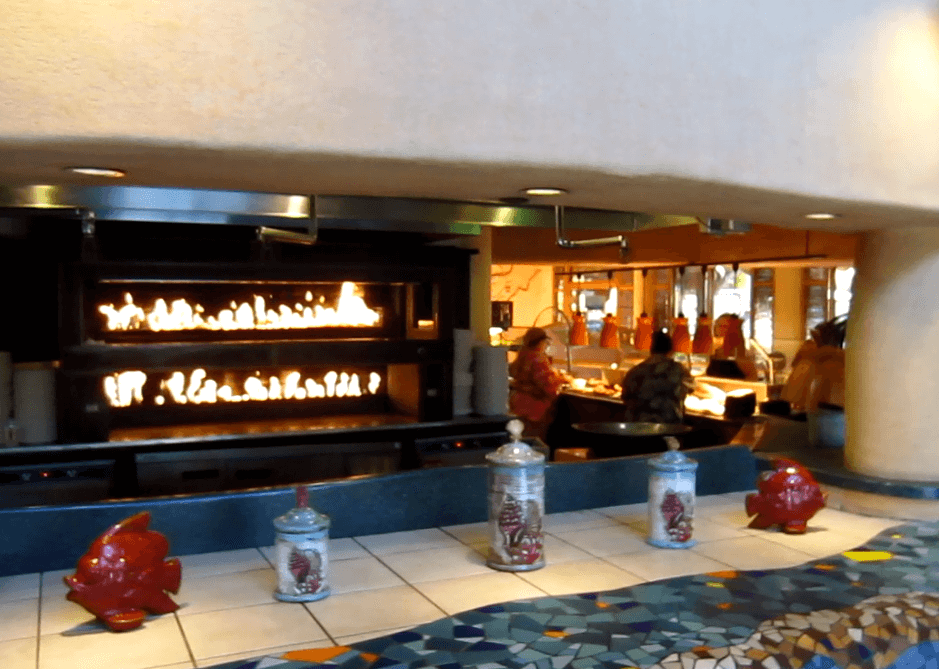 Other Exciting Activities
After you've had a delicious lunch, you'll no doubt want to experience more adventure. Luckily, Discovery Cover offers more.
Shark Swim
If you thought getting up-close and personal with dolphins is an adrenaline rush, just wait until you stare a shark in the face! You'll start with a training and learning session, then will have the opportunity to swim freely alongside several species of sharks in deeper water. Don't worry, there's no great white sharks here, so though you'll be thrilled with this experience, you'll also be perfectly safe.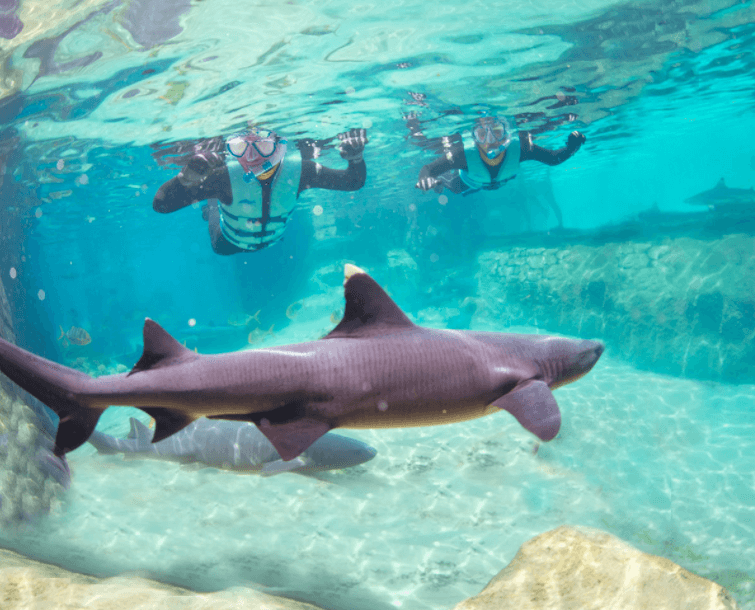 Ray Feeding
If you get to the park early enough you can help the trainers feed the resident stingrays! You'll also have the opportunity to feed thousands of vibrant tropical fish their morning meal before you head out on a private, guided swim of Grand Reef.
SeaVenture
There are those who want to swim underwater, and then there are those who would rather walk underwater. Well, you can do just that with SeaVenture, The Grand Reef's innovative experience that lets visitors take an underwater walking tour in a diving helmet. You'll be able to walk around and breathe while exploring the amazing underwater landscape and animal life. Without question SeaVenture is a once-in-a-lifetime experience, and one you won't soon forget.
As you can see, Orlando is indeed a magical place to visit. If you're looking for the thrills of your life, be sure to make time on your vacation to explore Discovery Cove and get up-close-and-personal to some amazing animals!
Click NOW! Pricing & Information >>