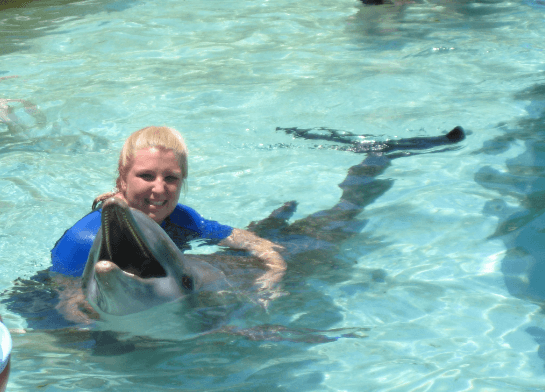 The Miami Dolphin Encounter non-swim program is just one of many attractions in this amazing South Florida city. Nearly three quarters of a century after the art deco movement, Miami is still one of the trendiest, chicest, sexiest cities on the planet! Maybe you'll want to spend the day strolling one of downtown Miami's designer districts to let your inner fashionista out; or hit one of the many nightclubs where, on most evenings, you will hear the pulsating Latin rhythms pouring out through every doorway; or maybe you'll simply want to spread a towel on one of the many gorgeous white sand beaches and take a siesta all day long while a gentle ocean breeze sways the palm fronds above.
One of the coolest things about this city is that it still has the feel of a place that went up last night. Between the sultry air, lush tropical vegetation, and the shimmering azure waters of Biscayne Bay, the character and demeanor of this sultry, exciting city thrills visitors from all over the world three hundred and sixty-five days out of the year. And, as we mentioned a bit earlier, one of the most thrilling things to do in Miami is to enjoy a dolphin encounter at Dolphin World.
Book Your Miami Dolphin Encounter Online Now >>>
A Video Tour of Dolphin World, Miami, Florida
What's So Great about the Dolphin Encounter in Miami?
Although Dolphin World offers a variety of wonderful, fun programs, the Dolphin Encounter is particularly attractive for those families or groups traveling with the very young or the very old. Because this is a non-swim program, visitors of all ages can wade in the shallow water and get up-close-and-personal and have an unforgettable experience with these majestic creatures. Once in the water, you'll have the opportunity to feed the dolphins and play with them. You'll even get the chance to work with one of Dolphin World's trainers and see what it takes to train these creatures who seem far more intellectual at times than the trainers!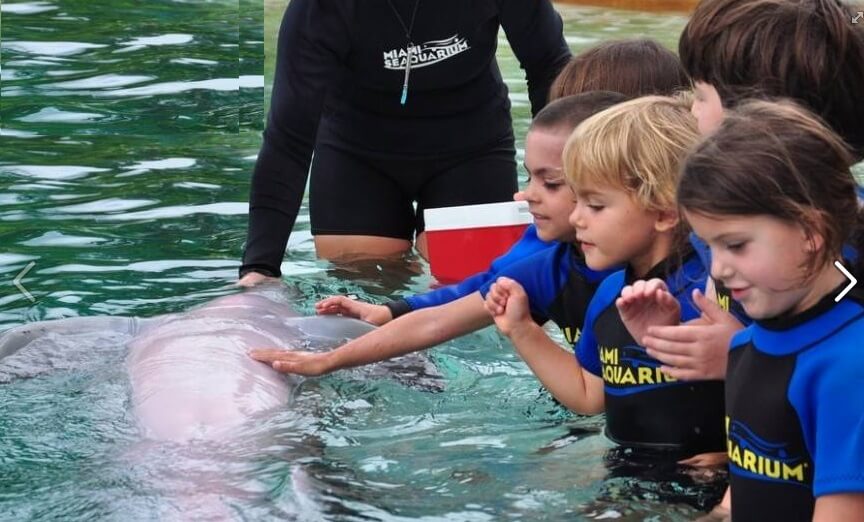 What does the Miami Dolphin Encounter include? You'll start with a 15-30 minute instructional presentation, which will be followed by a shallow water non-swim with dolphins program. That's just another way of saying you'll have the time of your life as you touch, feed, play, hug, kiss and dance with dolphins. During the program you'll have many personal photo opportunities with a dolphin so you may catch that Kodak moment and bring home a photo to make your neighbors jealous! One of greatest things about the Dolphin Encounter is that each encounter is so very unique and based on the guests and the dolphins.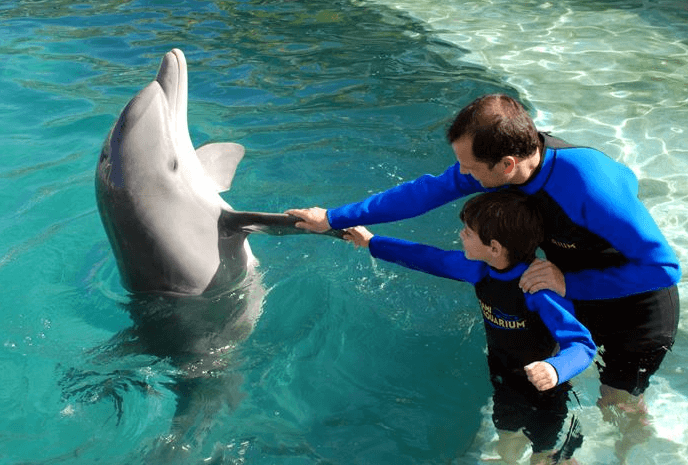 Although wetsuits and towels are provided to visitors, individuals should bring their own bathing suit. Lockers, showers, and changing rooms available.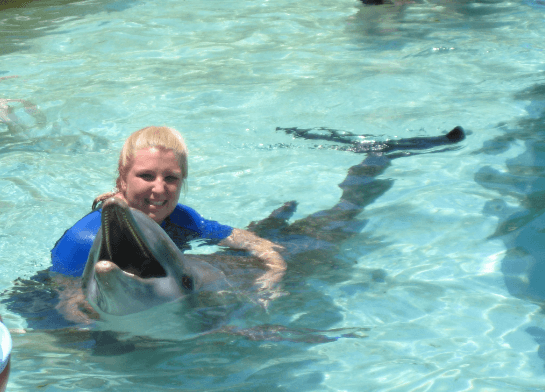 Why Have an Ordinary Vacation?
Why have an ordinary vacation when you can have an extraordinary one? While other tourists are heading to Big Ben, the Big Apple, or the Big Easy, you and your loved ones can head down to beautiful Miami, interact with some of the most amazing animals on the planet, and create BIG memories that will last a lifetime.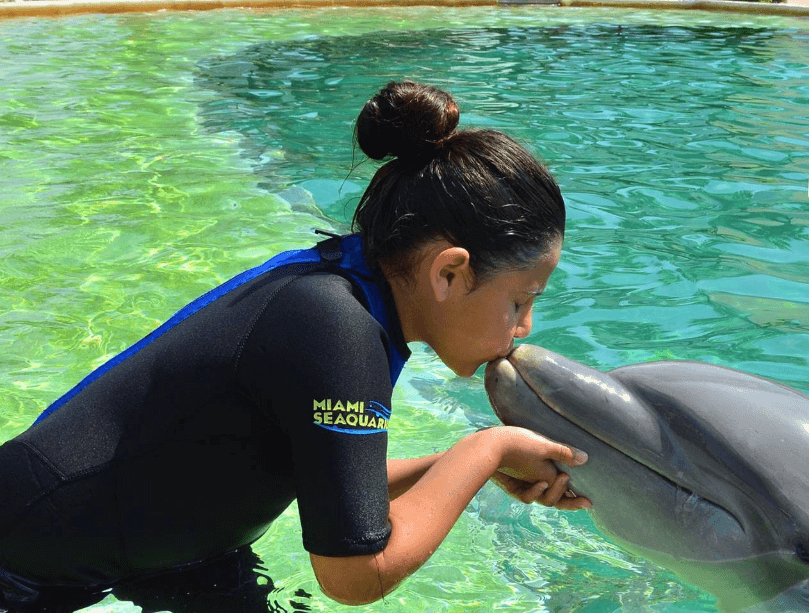 Book Your Miami Dolphin Encounter Online Now >>>