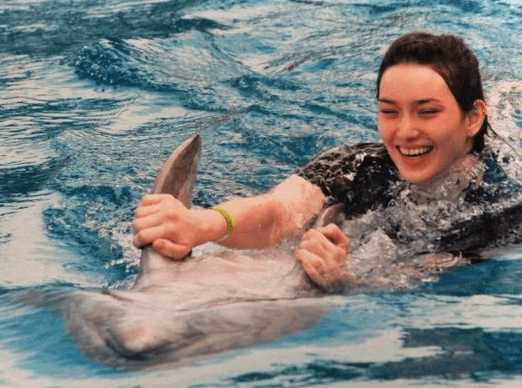 What makes Oahu so incredibly special is that it blends the very best of what all of Hawaii has to offer: Outdoor adventures, fantastic resorts and restaurants, jazz clubs, trendy shopping centers, and white sand beaches that are perfect to stroll with the one you love as the sun sets behind emerald mountains. It essentially offers the energy of the big city mixed with the slow-paced island life. It is, as many have called it, perfection. With all of these benefits it's no wonder Sea Life Park made Oahu, Hawaii home.
Enjoy Tons of Fun at Sea Life Park
Sea Life Park offers one–of–a–kind experiences that are entertaining, educational, and completely interactive. What kinds of activities can visitors enjoy? Where should we start!
You can swim with dolphins, play with sea lions, experience a real-live luau where you'll interact with the dancers and eat traditional Hawaiian dishes cooked under the stars.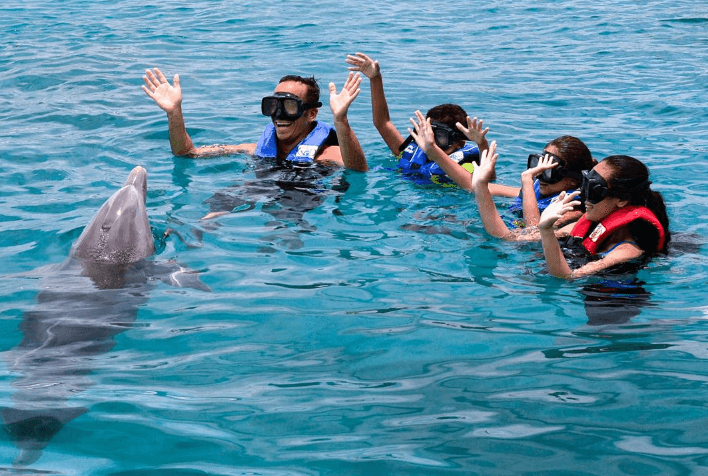 How would you like to experience the breathtaking world of Hawaii's sharks? The park's 300,000 gallon shark aquarium is home to dozens of native sharks and you can learn all about them. And, we've been told this particular attraction makes a great honeymoon activity. Guess when those sharks swim by close it's the perfect opportunity to hold on to your spouse nice and tight!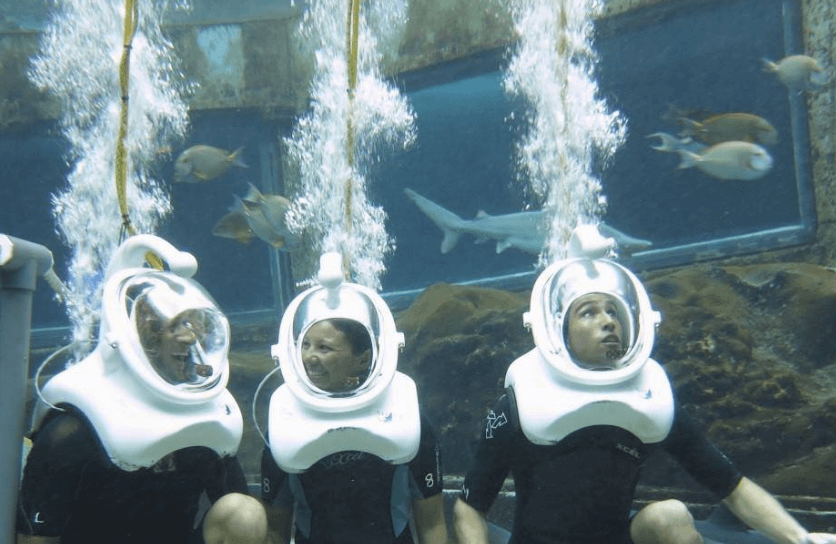 But the fun doesn't even come close to stopping there! The Dolphin Cove Show will thrill you as you sit in the park's spectacular open-air theater and watch the amazing dolphins perform some pretty impressive stunts and acrobatics. And after that, stay tuned for the humorous antics of the loveable penguins and sea lions.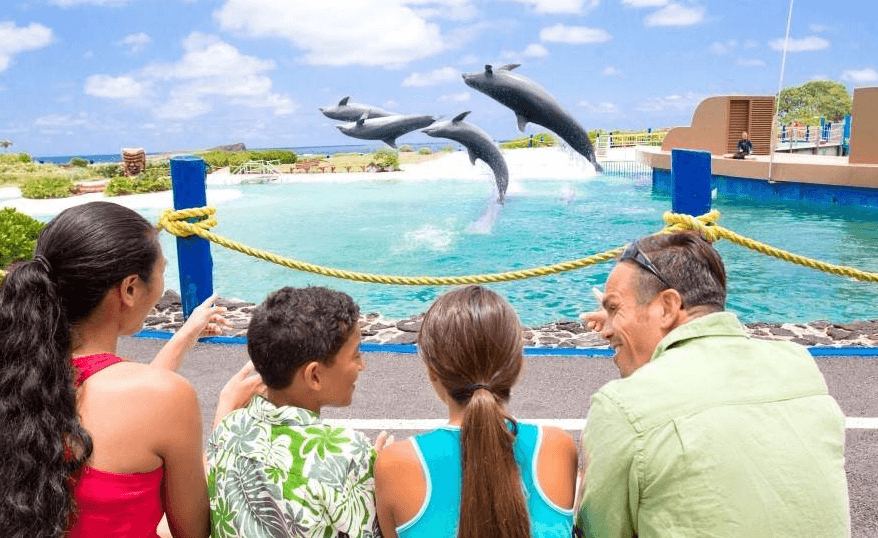 The seabird sanctuary is not to be missed. View the spectacular exotic birds that, because of illness or injury, are being rehabilitated and now call the sanctuary home. After that, check out the sea turtle feeding and watch as these wondrous creatures feast on a lunch from the sea.
After all of this excitement, your kids may need to run around a bit to let the excitement out before lunch. A good place to let them get some energy out is at the Adventure Kids Play Zone where you children can run around a miniature maze in the Pirate's Lagoon.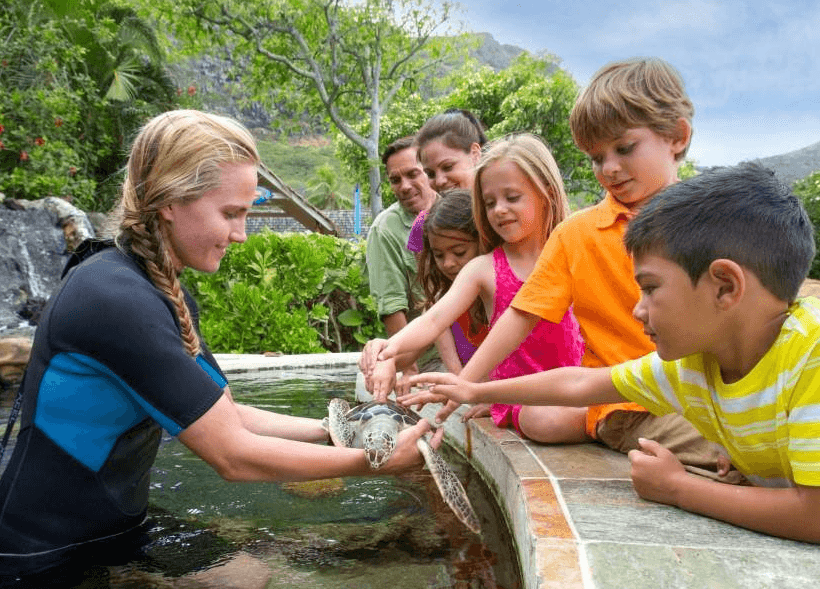 Before heading back to your hotel after your fun-filled day, make sure to stop at the main gift shop and pick up a perfect piece of memorabilia for the whole family. You did leave room in your suitcase for souvenirs, right?
The Perfect Vacation Destination
Why is Sea Life Park the perfect vacation destination? Well for starters, the park offers Hawaii's #1 interactive dolphin experiences, the highest rated luau in ALL of Hawaii (#1 ranked on TripAdvisor's Oahu activities), and, in case you missed it from our list above, amazing activities for people of all ages! No matter which island you are staying on, a day trip to Oahu is easy and convenient as well. The park is also happy to host birthday parties, group events and educational programs. Add in the fact they are always running specials and promotions and it's pretty much a no-brainer.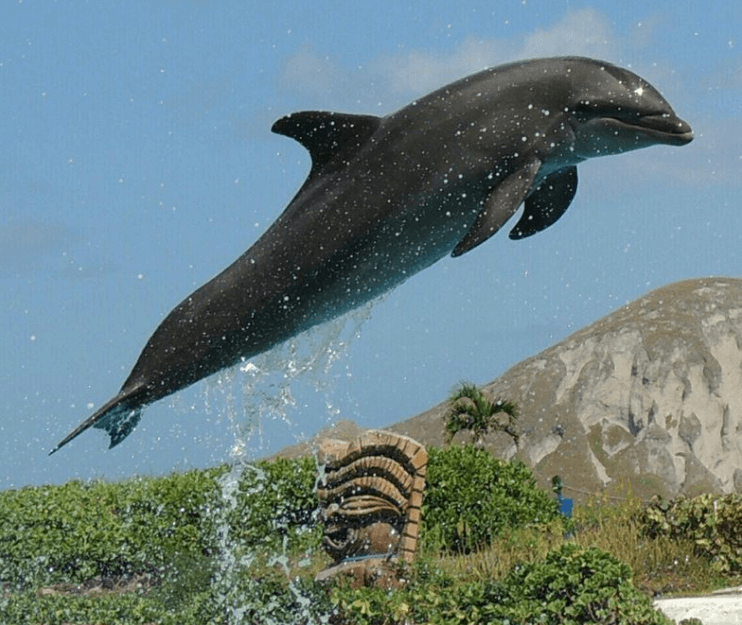 If you've been looking for something unique and special to do with your family or friends on your next vacation, a day at Sea Life Park in Oahu's got you covered!
Book Your Oahu Hawaii Swim with Dolphin Experience Online Now >>>