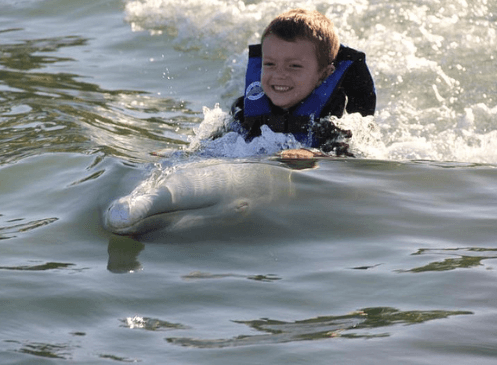 Do you have a dream of experiencing something magical? If so, your dream will come true with a visit to Los Cabos, located in beautiful San Jose del Cabo, just 25 minutes from Cabo San Lucas.
Come to the place where the Sea of Cortés meets the Pacific Ocean and be dazzled by the stretches of white sand beaches, turquoise waters, and charming cobblestone streets lined with boutiques and luxury resorts.
But perhaps the greatest attraction in Los Cabos is the Dolphin Discovery where visitors can swim with these friendly creatures in their natural habitat and experience magic firsthand.
A Video Tour of Dolphin Discovery in Beautiful Los Cabos
Your Unforgettable Experience Awaits You
No matter if you're 8 or 88, Dolphin Discovery offers numerous swim programs for people of all ages who want to experience the wonder and magic of these playful mammals.
You can swim with the dolphins, ride their bellies, and be pushed across the water on a boogie board by your new friends. Dolphin Discovery's interactive programs get you even more up-close-and-personal so you can experience being hugged and kissed by these wondrous creatures. You'll also be able to play games they've learned through positive reinforcement training.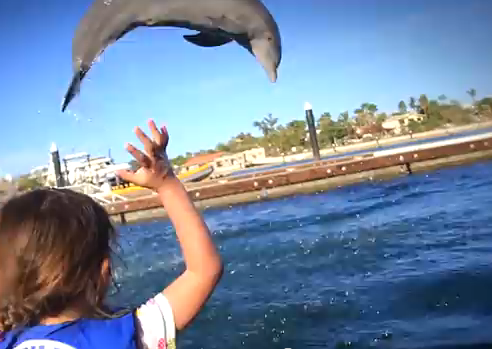 Have a 'Whale' of a Time
For those seeking an even bigger adventure, opt for Dolphin Discovery's whale watching tours. Take a high speed boat out into the open water in search of some of the most majestic animals on the planet. Because the boats move quickly, they can cover more surface area which gives you a better chance at spotting the whales!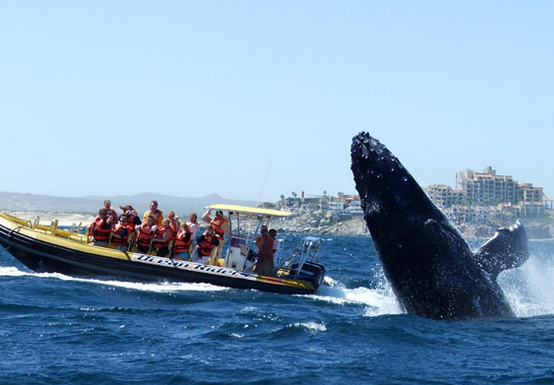 Surf and Sand
After you've been in the water all day long, you may want to have a dry adventure. Well don't worry; Dolphin Discovery has those, too! Camel Quest takes you on an unforgettable ride through Wild Canyon Park. Yes, camels in Mexico! Although these animals are most associated with Africa and the Middle East, you won't have to go that far to experience the thrill of a lifetime.
As you journey through the stunning oasis of Tule, passing granite white rocks and palm trees and catching spectacular glimpses of the Sea of Cortez, you'll soon realize this isn't just a leisurely ride but a game where you will have challenges that teach you about camels and the region's ecosystem. Each challenge will earn you points toward a grand prize awarded at the end of the ride.
There are younger camels that have been trained to be ridden by children, so this action-packed adventure is for the whole family!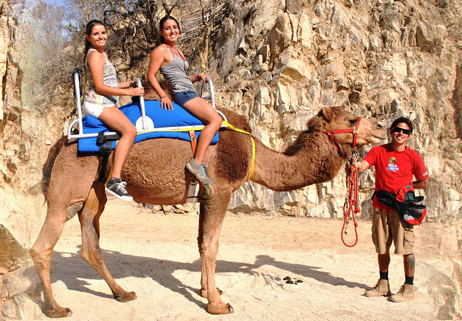 Enjoy Your Free Time
You'll also be able to spend some free time wandering around Wirikuta Park, home to over 1,500 species of cacti from South America, Africa, and Mexico. A visit to this botanical garden is a great way to end your spectacular day.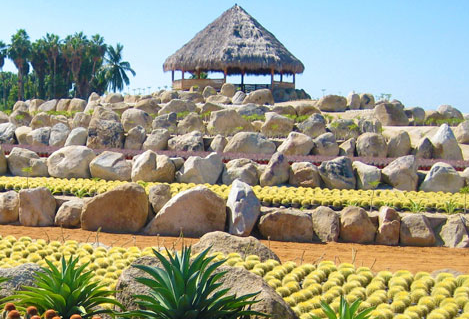 Leave a Comment
Whether you want to swim with dolphins, whale watch, ride a camel, or explore Mother Nature on your own time, Dolphin Discovery is more than just a theme park, it's a destination where magic happens. If you been to Los Cabos or would like to come this magical destination, please leave a comment with some of your insights or thoughts below. Thank you.