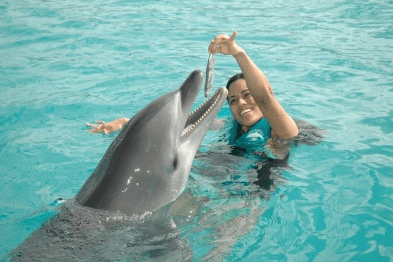 Summer is quickly approaching which means it's almost time for your kids to be on vacation. Which means it's almost time for them to look at you with sullen faces and exclaim that they're bored. Does this scenario sound familiar? If so, why not give your kids an adventure this summer and make family memories that will last a lifetime.
Where in the World?
While every other family is heading to the obvious places like Orlando, Myrtle Beach and Virginia, consider going somewhere off the beaten path. Somewhere you and your family can play, relax, and learn something together. We recommend the Puerto Plata Dominican Republic for many reasons.
What's so Great about the Dominican Republic?
The Dominican Republic is a best kept secret. The landscape is stunning with miles of pristine beaches, majestic mountain ranges and lush, verdant valleys. Known for being warm and friendly to visitors, the people of this Caribbean island are ethnically diverse, with most being of European and African descent. And if you like architecture, you'll be charmed by the gorgeous colonial buildings and houses that whisper of an era gone by.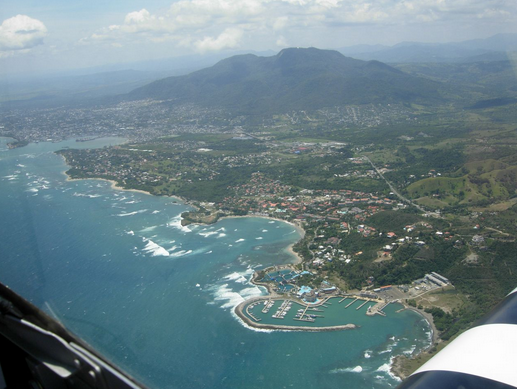 A Lesson in History
Your kids will like the history lessons offered by the Puerto Plata Dominican Republic, and so will you. Walk the same streets as Christopher Columbus' when he landed on the island in 1492, learn why France came to rule in 1795, and discover how President Theodore Roosevelt intervened against European powers to protect the routes to the future Panama Canal. The history of this island is rich and vast and you and your kids can enjoy learning about it together.
Things to Do
There are plenty of things you and your family can do on your vacation to the Dominican Republic. Here are a few highlights:
Dune Buggy Adventures
Hop into your own dune buggy and drive along the beach and through rice fields, and then take a scenic horseback riding tour. This is a fantastic way to see the amazing and rugged scenery of the island.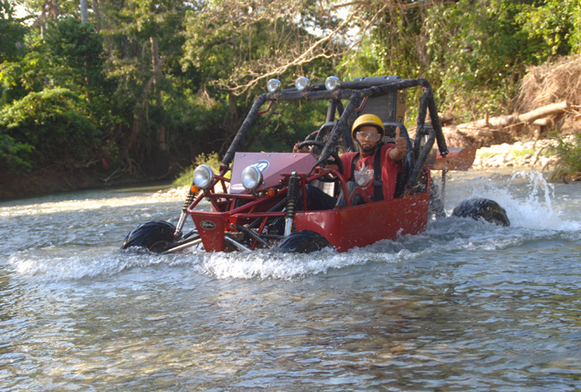 Canal Kite Club
Depending on the age of your children, this is a great way for you to spend the day in the water. The Canal Kite Club rents body boards, surfboards, windsurf boards and kitesurfing equipment and also gives lessons for all of these activities.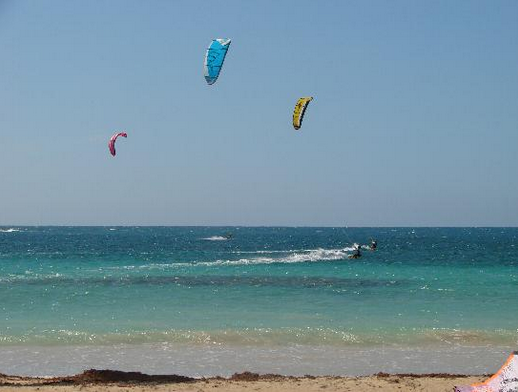 Ocean World Adventure Park – Swim with Dolphins!
Located on the beautiful beach of Cofresi, Puerto Plata, Ocean World Adventure Park offers families tons of amazing activities. One of the coolest things you and your family can do is swim and play with dolphins in Puerto Plata. You'll learn about dolphin behavior and watch as dolphin trainers use hand signals to communicate with them. Once you get into the water, you can not only swim and play with dolphins but also kiss, hug, pet and feed them in their natural environment. This is sure to be something your kids brag about on their first day back to school.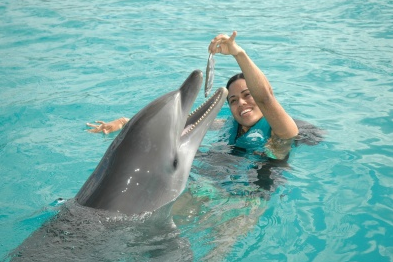 Summer doesn't have to be boring. This year don't just take a vacation, take an adventure.
Other Research Resources:
http://www.lonelyplanet.com/dominican-republic
http://en.wikipedia.org/wiki/Dominican_Republic