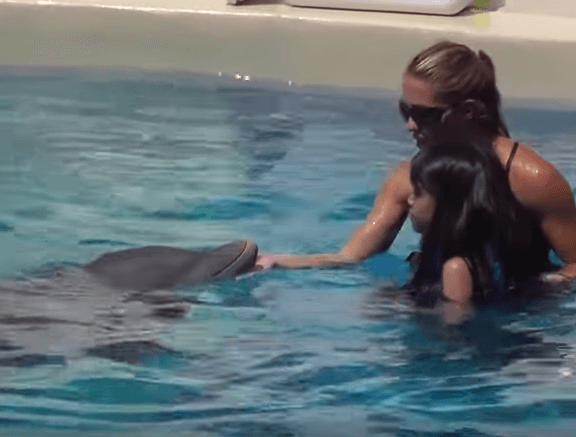 A visit to Panama City Beach, Florida is like a visit to Heaven. The city boasts over 27 miles of stunning white sand beaches flanked by gorgeous emerald green waters. Travelers to the area can experience family-friendly mazes, try their hand at sport fishing, experience some of the most exciting nightlife Florida has to offer, or relax in a spa getaway.
But the most exciting thing to do in Panama City Beach is, without question, swimming with Dolphins!
Book Your Panama City Beach Dolphin Online Now >>>
A Video Tour of Gulf World Marine Park in Panama City Beach, FL
One-Stop-Shopping for Fun and Adventure
A visit to Gulf World Marine Park will create memories that you and your family will remember for a lifetime.  And, there are so many activities at Gulf World, you may have to spend more than one day here to experience them all.
Watch thrilling animal shows, tour fascinating exhibits, and experience hands-on interaction with wonderful animals like dolphins, sea lions, tropical birds and reptiles.  You and your family will learn from the many fascinating exhibits showcasing penguins, flamingos, sharks, alligators, sea turtles, and much more.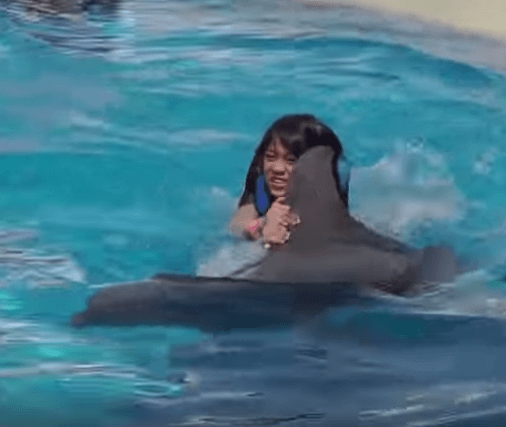 Play and Swim With Dolphins
Come on, you know you've always wanted to swim with dolphins, don't pretend you're doing this just for the kids. Imagine getting in the water and experiencing firsthand the power and playfulness of these wondrous creatures. But before you get in the water, you'll learn all about dolphin conservation and familiarize yourself with the dolphin's senses. Then you'll dive in for some fun and experience  a dorsal fin pull around the habitat, a dolphin kiss, a dolphin handshake and much more. You will love the Swim with Dolphins in Panama City Beach, Florida.
An Unforgettable Sea Lion Encounter
California Sea Lions are amazing animals and you'll have the opportunity to get up close and personal with them in the Sea Lion Encounter program. Interacting with these animals during a training session is an experience you'll never forget.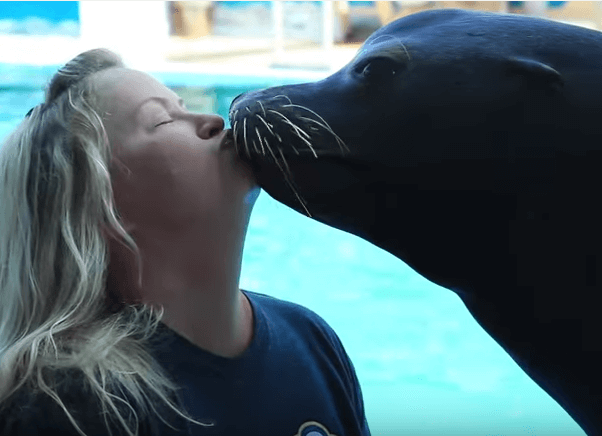 Become a Trainer for a Day
If you're an animal lover, you'll love Gulf World's "Trainer for a Day" program. Follow trainers all day and get a behind the scenes glimpse of Gulf World's animals and their habitats. You'll be able to assist with preparing meals, help train the animals and even make onstage appearances in the Dolphin show! At the end of your unforgettable day you'll receive an official trainer t-shirt and a 5×7 dolphin handshake photo.
Book Your Panama City Beach Dolphin Online Now >>>
Feathers & Furry Friends Show
Think Gulf World only offers fun in the water? Think again! The Feathers & Furry Friends Show is pure gold as far as family entertainment. Watch talking birds soar above your head as steel drums play in the background. Then, the real star of the show makes an appearance: Bandit, who is being chased by a pesky dog catcher. But don't worry, Bandit always comes out on top thanks to some other furry friends' help.
Magic Time!
As if the animals weren't magic enough, you'll also have the opportunity to take in a real live magic show put on by master illusionist Noah Wells. Be dazzled by his grand illusions, comedy routines, mentalism, special effects and audience interaction. It's a show your whole family is sure to love and talk about for weeks after.
In case you haven't noticed, Gulf World Marine Park is a very special place; one where you and your family will make memories of a lifetime.