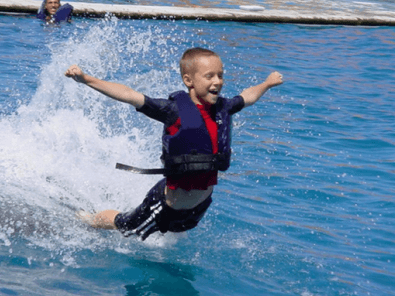 Nassau Bahamas is a vibrant mix of color, cuisine, art, music and everything in between. A day spent strolling the charming streets will put you in direct contact with bargaining vendors, hustling cabbies, and friendly islanders who always have a smile for you. And, when you're feeling like a little adventure, you can head to Blue Lagoon and experience their thrilling dolphin programs.
Just hop on one of the many boats headed to the island and take a scenic ride through Nassau's historic harbor. Once there you have a plethora of activities to keep you and your group entertained and engaged. Maybe take a swim in the tranquil lagoon or just relax on the soft sand beach, play water sports or sit and sip a tropical drink. But make sure and leave time to swim with the dolphins!
Book Your Nassau Bahamas Dolphin or Sea Lion Program Online Now >>>
A Video Tour of Dolphin Encounters on Beautiful Blue Lagoon Island
Enjoy Swimming with Dolphins in Nassau Bahamas
We don't think we're exaggerating when we say that swimming with dolphins in Nassau Bahamas is one of the most special and thrilling experiences you can have in your life. Getting up close and personal to these intelligent and playful creatures in their natural habitat is some of the best fun you'll ever have.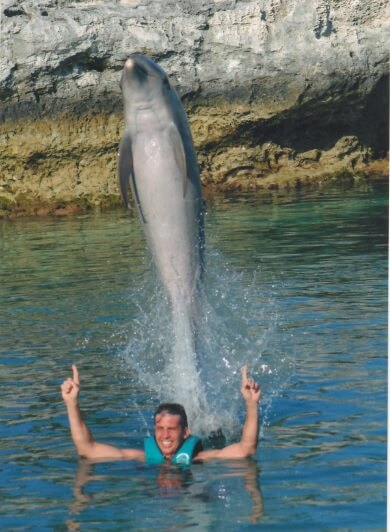 The program starts out with a fun orientation that focuses on the natural history of these sea mammals as well as covers some of the training techniques staff uses with the dolphins. You'll also learn a little bit about the importance of ocean conservation.
After the orientation you'll slip into a lifejacket and into the gorgeous turquoise water to experience what it's like to kiss and play with dolphins. Try not to laugh when they dance all around you, and try not to squeal with delight when you get a footpush across the top of the lagoon.
Why Not Try Swimming with Sea Lions in Nassau Bahamas While You're at it?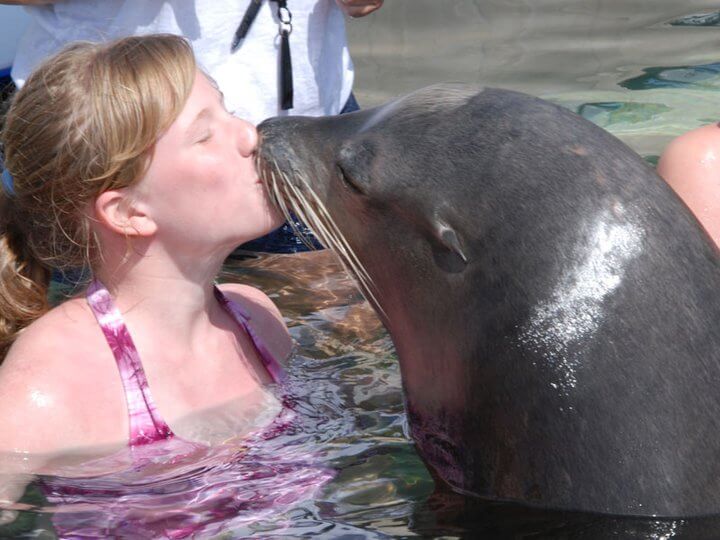 While dolphins get most of the attention, and they are pretty amazing, you'll also have the opportunity to swim with sea lions who are equally amazing and just so gosh darn cute! They aren't called 'puppies of the sea' for nothing.
After your initial orientation, you'll slip into waist-deep water where you'll get to feed, hug and kiss the sea lions and see how funny they are. Staff members will capture your interaction in a photo or video so you'll always have something to remember your amazing day.
Book Your Nassau Bahamas Dolphin or Sea Lion Program Online Now >>>
 There are Plenty of Other Things to do in Nassau Bahamas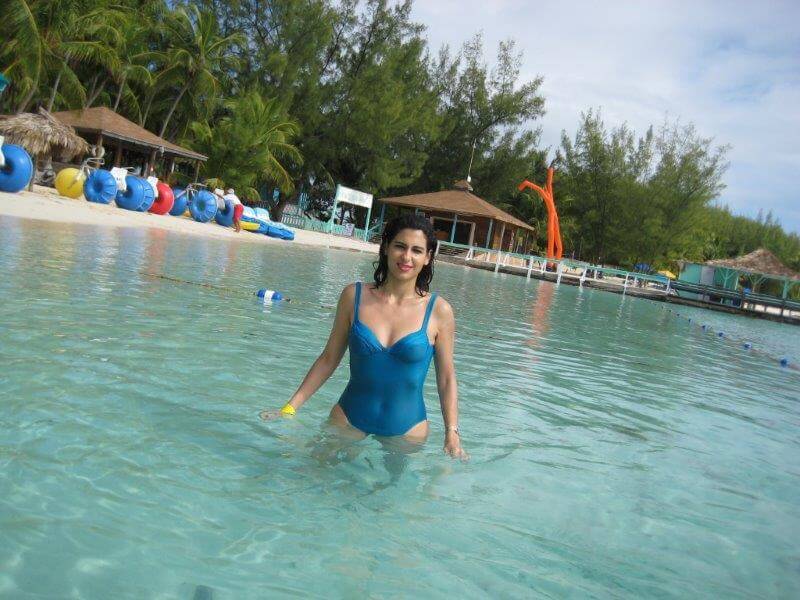 Well, after all of that fun in the water with your new dolphin and sea lion pals, you probably worked up an appetite so you'll want to grab some lunch on the island, then maybe take a scenic boat ride around the harbor to check out all of the mansions and private yachts. Lie in a hammock or kick a soccer ball around on the beach, go kayaking, snorkeling, and of course leave some time to buy some souvenirs!
You've always wanted to visit Nassau Bahamas but probably didn't know just how much fun and thrills you could have here. Now that you do, there should be nothing stopping you from booking your trip and having the vacation of a lifetime!