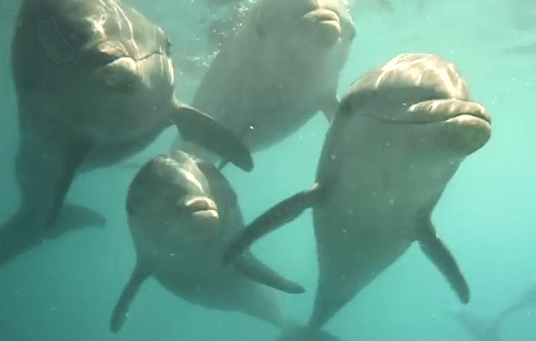 If you're headed to the Yucatan Peninsula and you're looking for all things trendy, then head to Playa del Carmen. This is the destination where uber-hip global travelers come to relax, shop, and see and be seen strolling down Quinta Avenida, Playa del Carmen's busy pedestrian corridor.
The reefs in this area are pristine and perfect for those visitors who want to do a bit of snorkeling. Once in the water there is a very good chance to see vibrant schools of fish, eels, sea turtles and a plethora of corals. Visitors will also have the opportunity to swim with dolphins near Playa del Carmen.
A Video Tour of Dolphin World, Playa del Carmen
Dolphin Encounters
If you've ever wanted to encounter a dolphin up-close-and-personal, and who hasn't, then you'll get that chance finally at Dolphin World.
Book Your Playa Del Carmen Dolphin Experience Online Now >>>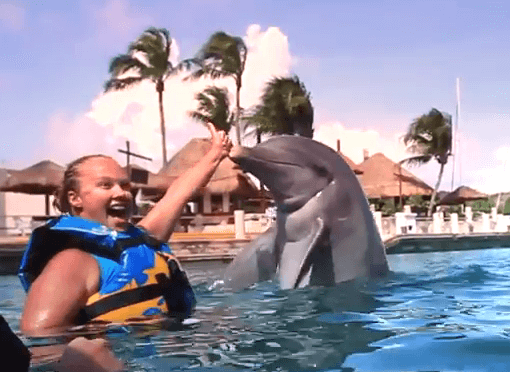 The Dolphin Royal Swim Program has visitors interacting with these amazing creatures in shallow and deep water. You'll start in the shallow end and get to know your new friends with some petting and kissing, and then move into the deeper end where you'll experience the thrill of a foot push. That's where two dolphins push you by the balls of your feet across the surface of the water. We dare you not to smile as big as you've ever smiled in your life.
The Dolphin Swim Adventure Program last a little bit longer and, along with some more petting and kissing, you'll get to go for a belly ride on your new best friend. Can you say unbelievable?
And finally, the Dolphin Encounter Program is a shallow water encounter so it's great for visitors who can't swim or can but aren't very confident in the water. You'll get to touch and feed the dolphins and help train them as well.
Manatee Encounters
Did you know that manatees are the closest living relatives to elephants? Yep. They evolved from the same land animals as elephants over 50 million years ago. When you think about it, you can kind of see the family resemblance. These creatures are super docile and friendly and you'll have the opportunity to interact with them in the dolphin + manatee + sea lion combo package. Talk about a fun-filled day! Get up and close to these gentle giants of the sea and experience a real thrill.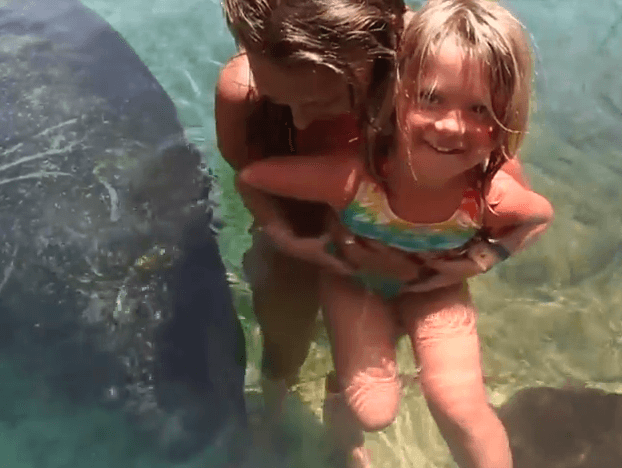 Sea Lion Encounters
And speaking of thrills, how about swimming with creatures that can swim up to 25 miles per hour? That's how fast sea lions can swim, although they don't like to show off often so they generally keep their speeds to 10 miles per hour. Did you know sea lions eat anchovies? Gross right! Well, not to them. The dolphin + manatees + sea lions program will have you interacting with the animals that some call the puppies of the sea. It will be an experience you won't soon forget.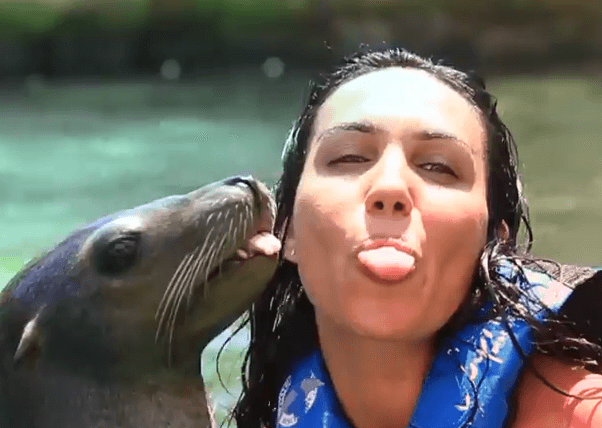 For most people, vacations only come around once per year. Sure you can do the same old thing and it might seem fun, after all, you're not at work or at school and that's fun right there! But wouldn't you rather experience something totally new this year? Wouldn't you and your family like to have some real thrills and make memories that will literally last a lifetime? If you answered yes, then head to Dolphin World in beautiful Playa del Carmen and interact with some of the most magical animals on the planet!
Book Your Playa Del Carmen Dolphin Experience Online Now >>>