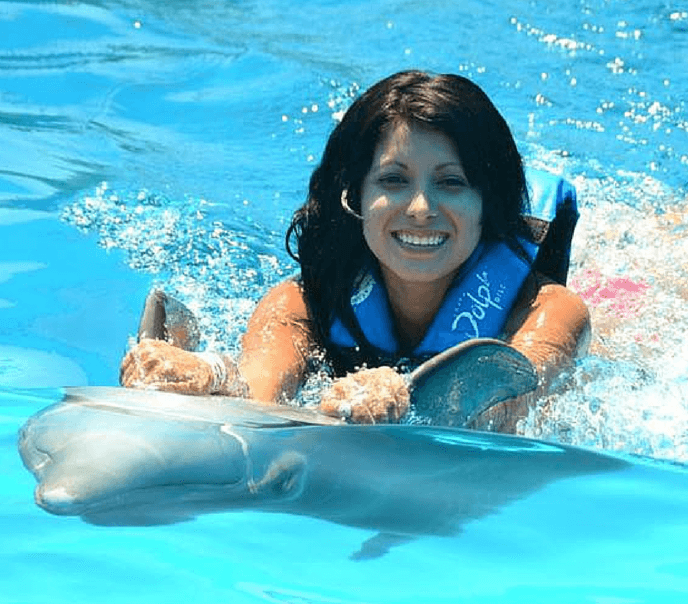 Playa del Carmen ranks up there as one of the trendiest destinations on the planet. The beaches are always packed with beautiful people enjoying the clear waters and cool sea breezes. A stroll down the pedestrian corridor, Quinta Avenida, is the place shop and do some people watching.
Ideally located close to Cancun's international airport, Playa del Carmen is the perfect vacation spot because it allows for easy access to other destinations like Cozumel, Tulum, and Coba.  There are a plethora of activities to enjoy, including sightseeing, snorkeling, swimming with dolphins, zip-lining, or just relaxing in the tropical sun.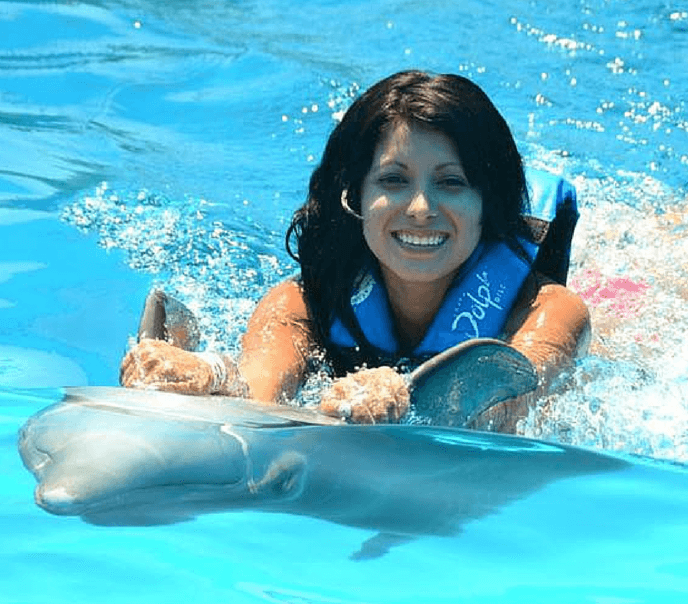 Playa Del Carmen, Mexico Resorts
When it comes to luxury accommodations, there is no shortage of all-inclusive resorts in Playa del Carmen. Here are just a few that will offer visitors the perfect backdrop to the vacation of their dreams.
Grand Velas Riviera Maya
If you like the idea of relaxing on a white sand beach among mangroves and the Mayan jungle, then the Grand Velsa Riviera Maya may be just the resort for you. This all-inclusive resort is a luxurious sanctuary for weary travelers who need a little R&R.
Visitors may be pampered in the resort's spa, then head to one of many restaurants offering creative cuisine using traditional flavors of Mexico.
If you're traveling with family, this resort will cater to all of your needs. And, with a Five Diamond rating by AAA, you can be sure the staff and amenities are excellent.
Paradisus Playa Del Carmen La Esmeralda
When you hear the word paradise, what comes to mind? Well, after visiting Paradisus Playa Del Carmen La Esmeralda, you'll forever see images of this resort when that word is uttered.
The all-inclusive resort sits in a stunning private bay and offers world-class facilities. Visitors will be provided a concierge, spa treatments, and day excursions. The 14 restaurants and 16 bars offer delectable cuisine and numerous spots to relax after a fun-filled day of taking in the sights.
When you stay at this resort, you'll see for yourself why it was selected the winner of the Travelers' Choice® 2014 Trip Advisor award.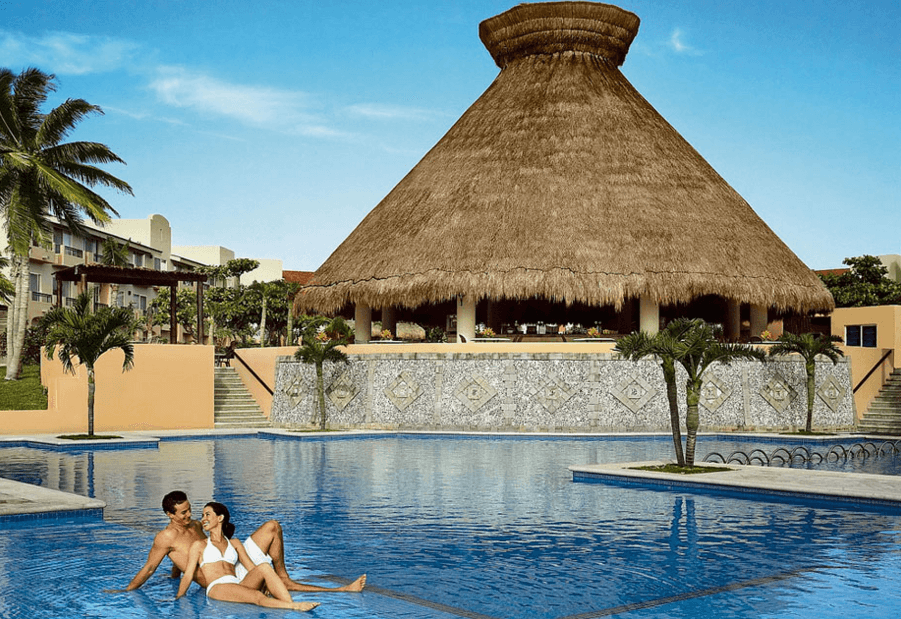 Hotel Riu Palace Riviera Maya
Just five minutes from the city center and surrounded by swaying palm trees, the Hotel Riu Palace Riviera Maya is an all-inclusive 24-hour resort that will make any guest feel special.
Besides offering guests access to pristine beaches and turquoise water, the gardens surrounding the resort have the ability to take your breath away. The numerous restaurants offer international cuisine and even live cooking shows! Spacious rooms allow guests to relax in luxury and view charming vistas off their private balconies.
Add to this the golf club, family activities, night club and spa, and you'll discover why visitors call this resort an unforgettable, tropical oasis.
Playa Del Carmen Mexico Weather
Playa del Carmen has a tropical climate with temperatures that range from warm to hot throughout most of the year. Because of this, the sea is almost always warm and oh-so-inviting.
The coolest time of year is typically between November and January, where daytime temperatures are warm and comfortable, but the night air holds a chill. Though it can rain, is does not often do so. This is part of the high season for tourists and prices for accommodations and entertainment will definitely reflect this.
The real peak time to visit Playa del Carmen is between February and May when the weather is about as perfect as it can get. The sea is calm and inviting and very little rain falls. What rain there is helps the gorgeous and bright flowers bloom, seducing visitors with their color and scent.
Be advised that hurricane season is between June and November. Though most don't make landfall, this would not be considered the best time to visit.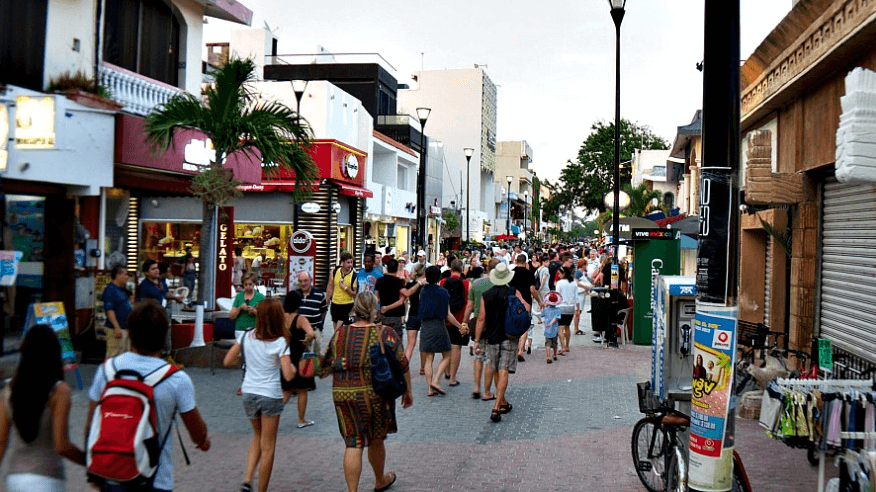 Things to do in Playa del Carmen
There are truly too many amazing activities to list, but we will highlight three things we feel everyone should do when visiting Playa del Carmen.
Swim with Dolphins in Cozumel
If you've always dreamed of interacting with dolphins and other marine animals, your dream can come true. The swim with dolphins program at Dolphin Discovery is exciting, dynamic, and will get you up close to these magical creatures.
You have a choice of swimming with the dolphins in either deep water or shallow water (perfect for kids and seniors), and will be amazed when they flip and do other tricks right before your eyes. As an added bonus, you get FREE transportation for all participants from any Playa del Carmen resorts. Memories for a lifetime? We think so!
Xplor Park
Xplor Cancun Park is only 5 minutes from Playa del Carmen and where visitors who require a little adrenaline rush should head. Do you like the idea of zip-lining and rafting? Maybe you and the family would like to go for a spin on an amphibious vehicle or hike through caverns and grottos. Whichever way you spend your time in the park, it won't be dull.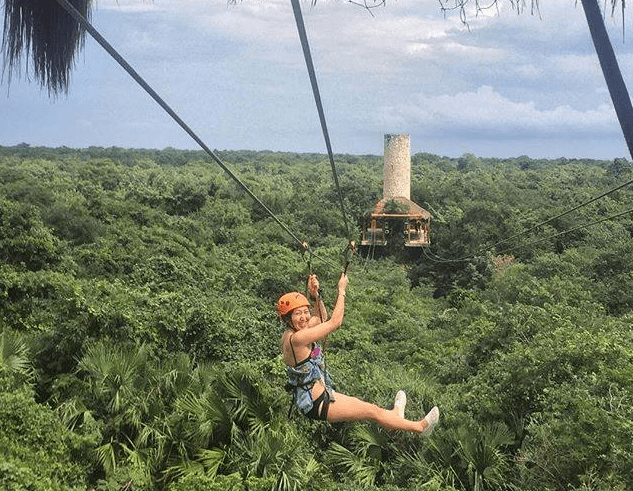 Cenote Chaak Tun
Imagine what it would be like to swim underneath the ground in a majestic cavern. You don't have to imagine it; you can actually experience it at Cenote Chaak Tun.
The caves were inhabited by the Mayans centuries ago and still have a mystical and unique feel to them. You'll be absolutely dazzled by the incredible light displays as the sun shines through the tiny openings in the cave ceiling. Just don't be too dazzled and try to watch where you're swimming so you don't bump into any stalactites and stalagmites protruding all around you.
Getting Around Playa Del Carmen
One of the reasons Playa del Carmen is the perfect vacation destination is because transportation is bountiful here. You'll find many taxis, buses and ferries available to take you where you want to go and bring you back at the end of the day.
Taxis are fairly inexpensive and the cab drivers do not expect tips. Buses are clean and comfortable and an hour ride only costs about $4. This is on a bus with working AC, a movie and a comfortable sleeper chair – you can't beat it.
If you're looking for a destination that offers a mix of relaxation, beauty, and adventure, oh, and luxury all-inclusive accommodations, you will NOT be disappointed by magical Playa del Carmen, Mexico.
Insider Secrets
We would enjoy to hear any of our reader's insider secrets, if any of you have traveled to Playa Del Carmen and want to share some of your travel experiences there. For example, Where did you stay and how did you like it? Did you find any interesting restaurants or attractions that you enjoyed and want to write about? How did the locals treat you? Please share your experiences below in the comment section. Our community of avid travelers and dolphin lovers would like to hear what you did and your travel advice.