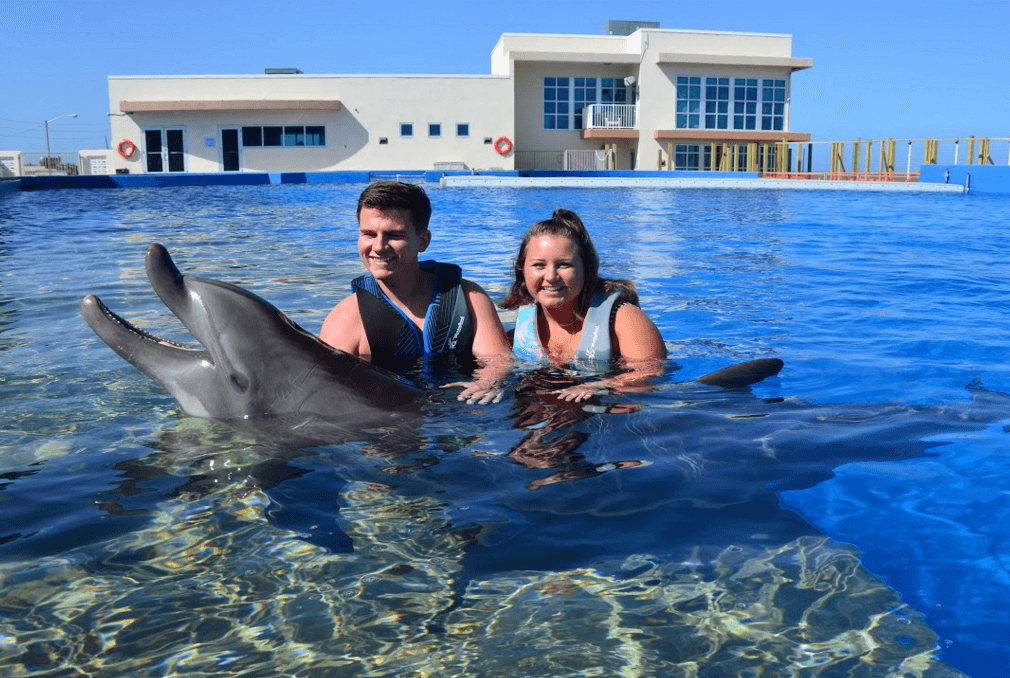 Imagine blue skies, the sun is shining, and you can hear the waves crashing on the shore. Sounds perfect right? Now, imagine all of that while you are swimming and interacting dolphins! That is the experience I had this Spring Break and I can honestly say it was absolutely unforgettable. As we pulled into the facility, we could smell the salty air and feel the cool breeze from the beach. I was ready to experience the dolphins! We checked in with the friendly people at the front desk and had the opportunity to see some loggerhead sea turtle and sand tiger shark exhibits as we waited for our swim to start. As we made our way over to the dolphin facility on the path along the beach, we had an completely breathtaking view of the Atlantic Ocean!
A Happy Welcome from the Dolphins
As we entered the dolphin facility, we could see the dolphins splashing and swimming around through the glass as they were eager to meet and play with us! We were greeted by one of the friendly dolphin trainers who lead us into the dolphin interaction area and taught us about the incredible dolphins they have in their facility, from what they eat to how they like to play. Then we put our belongings in a locker that was provided for us, strapped on our life jackets and headed into the water! The dolphin we had the opportunity to spend time with was Zack and boy was he big! The trainer told us he was 21 years old (just like me!) and weighed about 550 pounds! He was so sweet as we got to pet him, feed him, and take some adorable pictures with him!
Book Your St Augustine Dolphin Programs >>
Dolphin Time with Our New Friend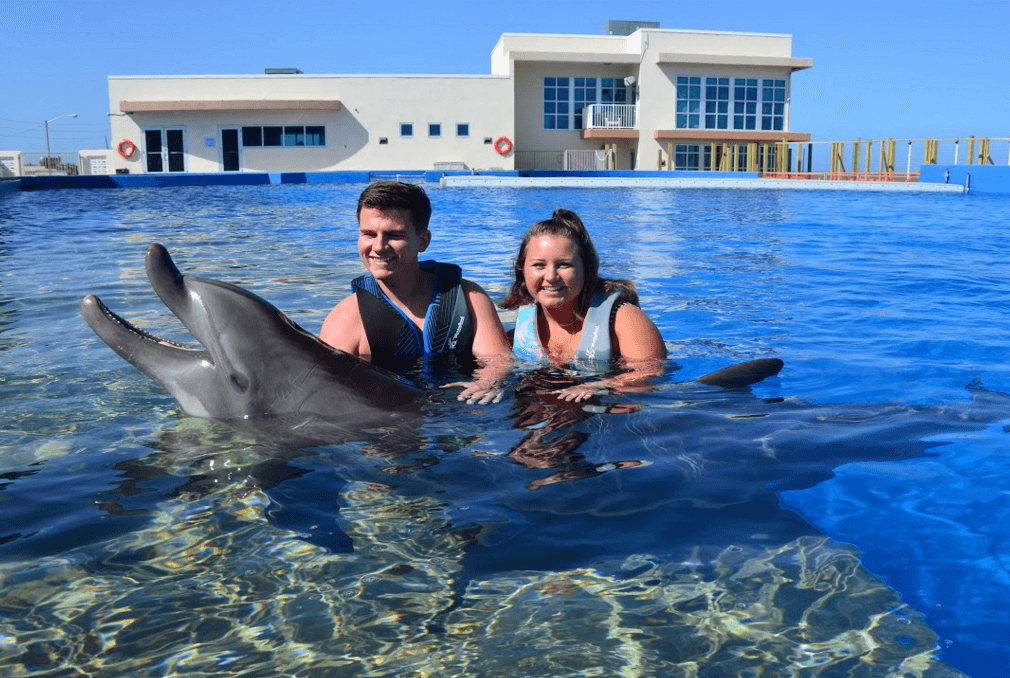 Snorkel with the Dolphins in St Augustine
After that, we put on our goggles and headed into the deeper water for some more fun with Zack! We had the awesome opportunity to watch him jump, flip and swim under the water while we stared with jaws dropped at how beautiful this creature was!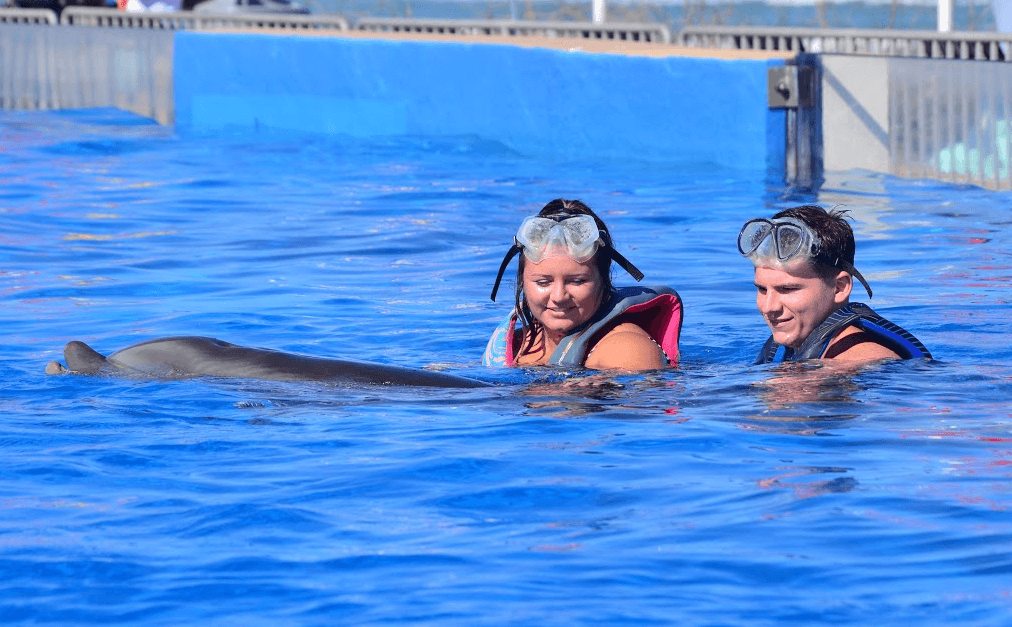 Last, but certainly not least, we got to play with some of Zack's favorite toys! I got to throw a pool noodle toy that he gleefully brought back to us! And my boyfriend even got to throw him an awesome touchdown with Zack's favorite football toy!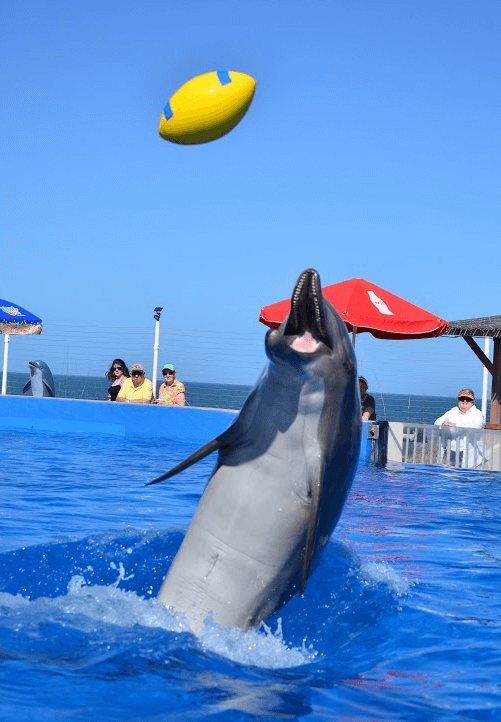 A Spring Break Moment You Won't Forget
As we exited the water, we handed back our goggles and life jackets and thanked our trainer for an awesome session. Then we dried off, grabbed our belongings from the lockers and headed to the photo lab to view our memories our swim with dolphins St Augustine captured in film! After purchasing our photos and exploring the gift shop we headed out to our car, completely amazed by the experience we just had. The rest of our Spring Break trip was awesome, but it was our dolphin swim immersion that made it truly unforgettable.