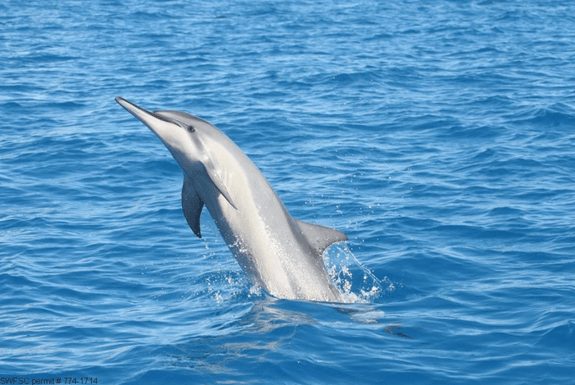 Welcome to the Leeward Coast of Oahu, arguably one of the most beautiful stretches of beach in the world. Just 30 miles from the popular destination of Waikiki and located at the foot of the spectacular Waianae mountain range, the coast is home to pristine white sand beaches, lush tropical landscapes, and colorful rural towns where the people welcome you with smiles and alohas. The coast is also home to the wild spinner dolphins of Oahu.
A Video Tour of Spinner Dolphins off the Leeward Coast in Oahu, Hawaii
Take a Tour and See Wild Spinner Dolphins in Oahu
How would you like to take a beautiful morning Catamaran cruise along the Leeward Coast to do a bit of snorkeling and dolphin watching? Once you set sail you'll cruise along the gorgeous shoreline bobbing up and down on the warm, turquoise waters below you. Spend five hours splitting your time between relaxing sightseeing and thrilling water activities. And, when hunger calls, breakfast and lunch will be served.
Besides the amazing Spinner Dolphins, which you are guaranteed to see on this cruise, you may also spot turtles, humpback whales and other marine life. Slip on your snorkel mask and take a dive into the crystal clear water to view vibrant coral and tropical schools of fish swim past you. Never snorkeled before? No problem. There are professional guides available that will help you learn quickly and all equipment is provided.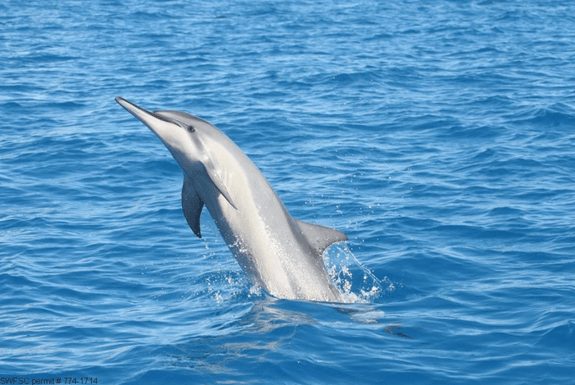 What Makes Wild Spinner Dolphins so Unique?
Sure, Oahu is home to some of the most gorgeous beaches, delicious food, fascinating culture and thrilling outdoor scenery and activities on the planet, but those are not its only claims to fame. Oahu also happens to be home to spinner dolphins, the state's most beloved ocean species and for good reason.
The locals call these dolphins nai'a, and every year they flock to the shores of Oahu to enjoy the warm, clear, tropical water and shallow bays. There are actually four different species of the spinner dolphin in existence, and they all live in the Atlantic, Pacific or Indian Oceans. The Hawaiian spinner dolphins are quite unique and make up their own subspecies. They are easy to spot because of their unique coloring of dark grey on their backs, a stripe of lighter grey on their sides and a white or pink belly. They also have a long, thin beak and triangular dorsal fin which can often be mistaken for a shark fin.
But let's talk about why Spinner dolphins are really unique. Well, as the name suggests, Spinner dolphins like to spin. No, they LOVE to spin and they do it a lot. They are known for jumping high into the air and spinning anywhere from one to seven times before they hit the water. And the gold medal goes to….
So why do they spin? Scientists can't yet say for sure exactly, but some speculate they do it for a few reasons, namely to get attention (and that they DO), courtship displays, getting rid of water in their upper respiratory tract, resetting their organs, ridding themselves of parasites, and/or because it's really, really fun. Whatever the reason, getting to see these creatures spin is a sight you'll never forget.
Enjoy Trained Dolphins at Sea Life Park in Oahu
If, after the cruise is over, you haven quite gotten your fill of these playful gymnasts, you can head on over to Sea Life Park to get a trained Oahu swim with the dolphin program and check out the Dolphin Cove Show. Sit back and relax in the park's open-air theater and watch as the trained dolphins jump, spin and flip. Their moves will take your breath away. The show is educational, amusing and definitely thrilling.
Vacations only come once a year. This year, wouldn't you rather spend it in beautiful Oahu, Hawaii having the time of your life?