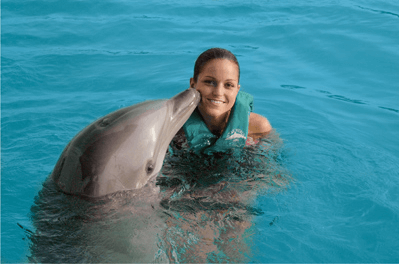 Puerto Plata Dominican Republic is a warm and beautiful place to take a vacation. Many folks that decide to take a vacation are usually looking for a few fun things to do while on a trip. Well look no more and try the Dolphin Swim Puerto Plata program.
Dolphin Swim Puerto Plata Information >>>
We have added a page to our website to describe the Ocean World Dolphin Swim. You need to check this page out. Remember, Puerto Plata is the only location we offer that has a 1 Hour Dolphin Swim! This makes this place really unique..