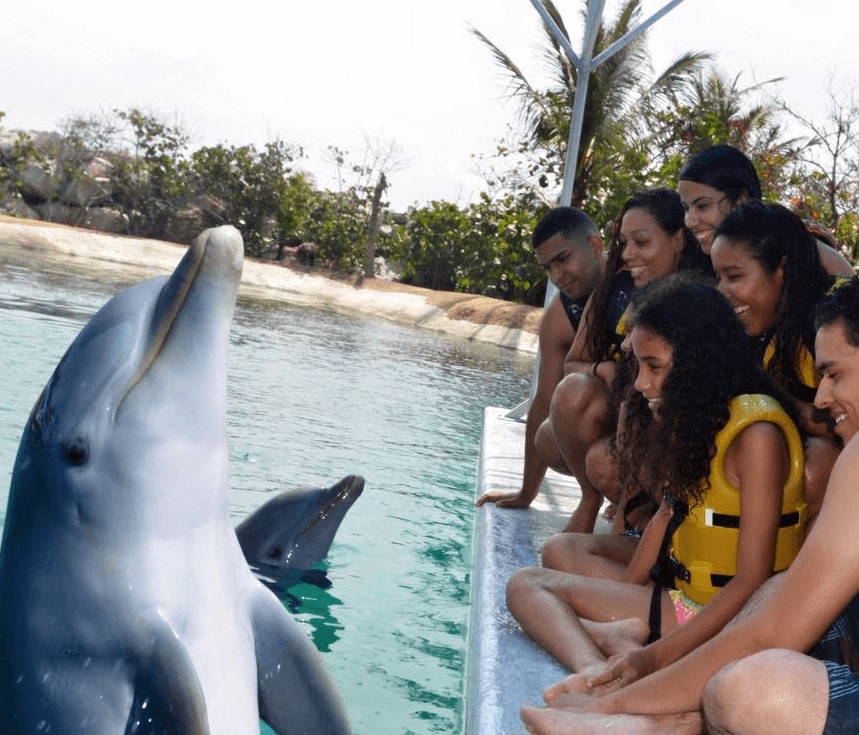 When the thought of a beautiful vacation with dolphins and other marine wildlife comes to mind, Ocean World should be at the epicenter. It has the beauty of a paradise away from the hustle and bustle of the world where a person can go and be closer to some of nature's most beautiful and deadly creatures not to forget an exciting blend of nightlife as well. There is always something to do for everyone that goes here, all you need is a little imagination, drive and a sense for adventure and you are ready to go. The sun is shining and the reflection off the clear blue water is intoxicating. It is as if a person is looking through glass and there isn't a single detail – not a grain of sand or pebble – that is hidden from view when looking in. You can't ignore the larger organisms either. The interaction you receive with these beautiful animals is absolutely amazing.
Puerto Plata Dominican Republic Vacation
Check out these All Inclusive Vacation and Resorts from Expedia!
A Unique Journey
Unlike other places, here  you can actually interact with the wildlife. You can interact with sharks, sting rays, sea lions, tigers, and of course dolphins. The most beautiful little creature will come up to you and kiss you on the cheek with its beak. It will almost seem like the dolphin is posing for you; you are the paparazzi and he is your subject, the human in the picture is his accessory. There is personality that the visitor can feel exuding from the creature and it can feel yours. It is truly breathtaking!
If that doesn't seem like enough there is also the chance to scuba dive with the dolphins and the sharks. When a dolphin comes to mind people don't automatically think, let's throw a shark in there. However there is a simple and intoxicating thrill to being with one of the most playful and beautiful creatures with one of the deadliest. There is a balance that the visitor gets to experience. The beauty and serenity of the playful dolphin, with the majesty of a shark, serves to give the visitor a very unique and unforgettable experience.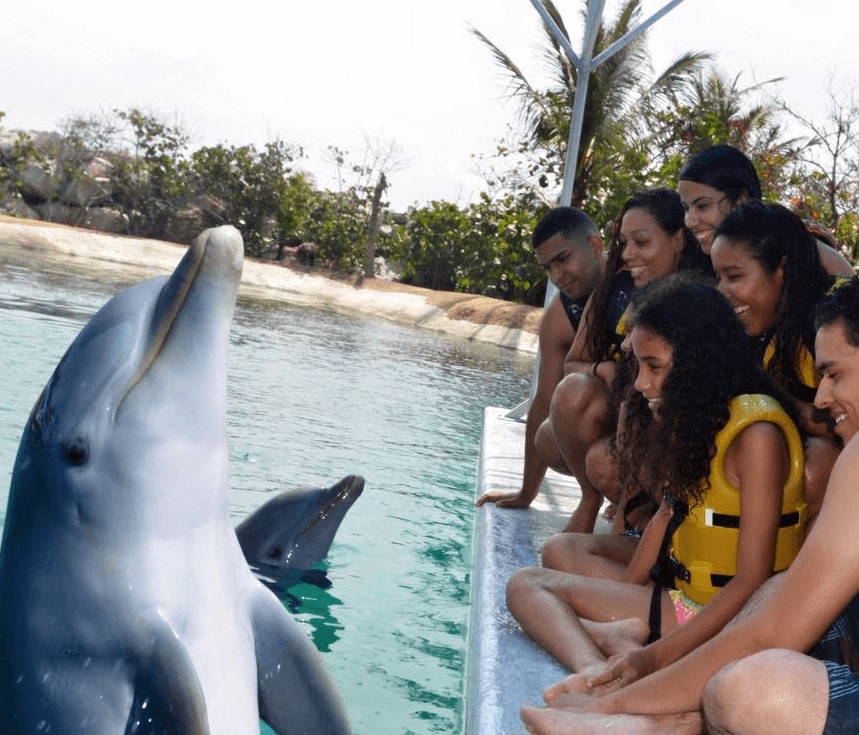 Fun for Everyone and Educational too!
There are also educational tours so the visitor not only gets to experience its physical beauty but appreciate the creature's intelligence and place in the wild. There are performances by many creatures, including the dolphins. Their gymnastic skills and ability to train in unison with the other dolphins really does inspire a bit of awe from the viewer. The animals move with almost perfect synchronization and one really has to think: it's hard for humans to be in sync, and these beautiful creatures do it and probably look more graceful than us doing it!
It's easy to get there, easy to enjoy, but may not be easy to leave. There is magic about Ocean World and creatures in it that keeps wanting to pull you back in. Book your trip! And experience the magic the dolphins and creatures are waiting to share with you.
Book Your Puerto Plata Dominican Republic Programs >>